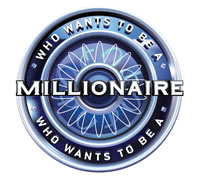 With the ongoing bull stock market, more people are reaching $1,000,000 balances in their 401k every day. However, a more extreme claim is that someone reached this mark at age 45 with total employee contributions of only $300,000. Is that really possible? Let's take a look at what would need to fall into place for that to happen…
Consistently high contributions from salary. If you divide $300,000 by a theoretical 25 years of savings, that works out to $12,000 per year. That is within 401k historical contribution limits, but even with 25 working years, that means nearly maxing out your 401k contributions every single year. (Employer company matches don't count and can push you above that limit.) According to Redditor Subject_Beef, s/he indeed saved regularly in 1995 with contributions close to the max most years. Consider that only about 10% of participants max out their 401ks each year, and most of those people were over the age of 45.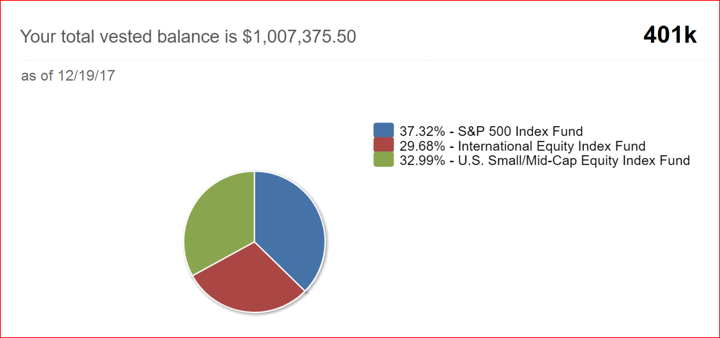 High investment gains. Next, you must have the growth of $300,000 to $1,000,000, which would require a high stock allocation, avoidance of a prolonged bear market, and not panicking during market losses. Even with a lump-sum invested 25 years ago, going from $300k to $1000k would require a compound annual growth rate of 6.2%. However, with a 401(k), you have to do this through regular contributions and dollar-cost-averaging over time. Therefore, the actual growth rate would have to be significantly higher than that. By my rough calculations, the average would have to have been around 9% annually. The current asset allocation was shown to be roughly 37% S&P 500 Index fund, 33% US Small Cap Stock Index fund, and 30% International Stock Index fund. The annualized return of the S&P 500 has been about 10% over the last 23 years, so the numbers are quite possible.
No IRA rollovers. Finally, you'd need a steady career as most people who change companies either cash out or roll their 401(k) funds into an IRA with more flexibility. It is possible to do repeated 401k-to-401k rollovers, which is apparently the case here. I can't think of too many compelling reasons to do so besides enabling the Backdoor Roth IRA. This is also why I don't think tracking aggregate 401k balances is a good way to measure savings or wealth. People move funds out of 401ks into IRAs all the time.
Altogether, I believe this story and the numbers do check out. However, this is not a common occurrence given the factors above that have to align. The poster does mention a significant employer match that would have help increase the effective contributions above $300,000 and make it a bit more realistic for an average worker. In any case, becoming a 401(k) millionaire by age 45 is an impressive accomplishment.