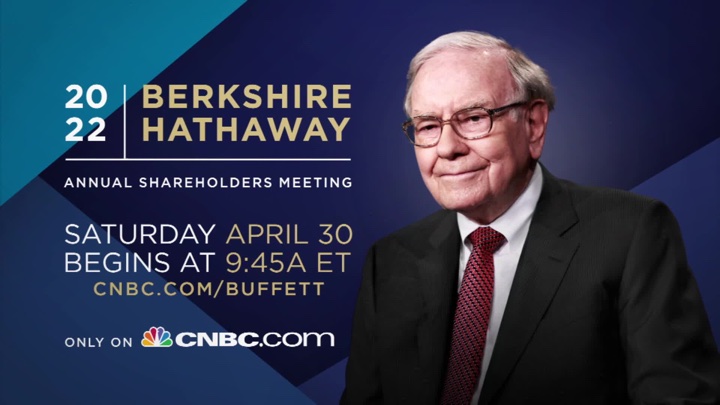 Here are my notes on the 2022 Berkshire Hathaway Annual Shareholder Meeting. This year, CNBC has the rights to record and host the full video and transcripts (morning session, afternoon session) and they did a nice job with syncing the text and sound. I enjoyed listening to it like a podcast first and then reading through the text a second time around. There are many financial media articles with highlights, but here are my personal takeaways and notes.
Berkshire Hathaway is their life's work and legacy. It's fascinating to see how they have tried their best to build it to last forever. I recently listened to an outdoor podcast called Dirtbag Diaries where a 78-year-old man suffering from late-stage Parkinson's disease still completed a 10-day whitewater rafting trip in the Canadian wilderness. Some folks just have more life energy than life time left, and wring out every last bit. Inspiring.
Warren Buffett is 91 and Charlie Munger is 98. These guys could be relaxing. They know the end is near, but they still have energy and are doing what they love. They built Berkshire bit by bit and the shareholders that they will leave behind are close family and friends that trust them. BRK is their legacy, and they have carefully crafted it to keep growing for those shareholders long past their lifetimes.
But most — a great many of them just say, you know, "We've saved this money. And we trust you and Charlie." And that's a great motivator, this trust.

"And, you know, take care of it and I'm not going to learn accounting and try to read all those statements or anything of the sort."
You know, if I went broke, it wouldn't really make any difference. It'd keep doing what I do. I'd figure out a way to read a paper and watch a little TV (Laughter) and think about things and talk to Charlie.

But the idea of losing, permanently, other people's money — people who trust us — really, really — that's just a future I don't want to have.
So, the one thing I can tell you about Berkshire — although I can't predict what our earnings will be, and I can't predict what the stock will do, and I can't — we don't know. We don't know what the economy will do and all of that sort of thing.

But we do know that we wake up every morning and we want to be safer, in terms of your eventual investment.

Now, whether you make the most money or anything, we do not want you to get a terrible result because you've decided to become our partner. And that's a pledge you can live by.
They aren't done yet, either. As long as they are able, they will keep adding pieces. They spent $40 billion is just three weeks, and are probably still buying stuff as I type this. The media usually only focuses their attention on certain purchases, but you can track their 13F filings to see exactly they bought and sold. Sites like Dataroma parse them for you, but if you plan on copycat investing be warned that the data is delayed and also Buffett is not always buy and hold forever. He's not always right, and when Buffett realizes this, he can also sell quickly. Being late after he buys and late after he sells can be a very bad combo.
Berkshire Hathaway share repurchase timing gives some hints. They also bought back a few more BRK shares in January to March 2022 ($3 billion), but none in April 2022 once the price rose. This should give you a hint as to what Buffett thinks is a "good deal" on BRK shares. He wouldn't buy back shares unless they were safely below his estimate of intrinsic value. You may see those 2021 and early 2022 prices again…
Cash is like oxygen. We should all keep adequate cash reserves in 100% liquid and safe places. Home equity lines of credit can (and have been) frozen quickly. Credit card limits can be reduced. We should know by now that crazy stuff happens quickly.
When 2008 and 2009 — the national panic came along — we didn't own anybody's commercial paper. You know, we didn't have money market funds. We have Treasury bills. And, as I may get into it a little later, I'll explain to you why.

We would — we believe in having cash.

And there have been a few times in history, and there will be more times in history, where if you don't have it, you know, you don't get to play the next day. I mean, it's just —

It's like oxygen, you know? It's there all the time. But if it disappears for a few minutes, it's all over.
Gambling and investing are getting mixed up yet again. Sports gambling is growing. Short-dated options trading is growing. Crypto has many shady pockets. Remember that casino owners make reliable profits while feeding the gamblers with hope. Which side do you want to be on? Buffett noticed this as a 21-year-old newlywed visitor to Las Vegas:
They'd gone to great lengths to come out to do something that was mathematically unintelligent, and they knew it was unintelligent.

And, I mean, they couldn't do it fast enough, in terms of rolling the dice, you know, and trying to determine whether they were hot or whatever they may be.

And I looked around at that group. And everybody there knew that they were doing something that was mathematically dumb, and they'd come thousands of miles to do it, and they were —

And I said to my wife, I said, you know, I'm going to get rich.
How to beat inflation? Invest in your own human capital.
But the best thing you can do is to be exceptionally good at something. If you're the best doctor in town, if you're the best lawyer in town, if you're the best whatever it may be, no matter whether people are paying you with a zillion dollars or paying with — they're going to give you some of what they produce in exchange for what you deliver.

And if you're the one they pick out to do any particular activity, sing, or play baseball, or be their lawyer, whatever it may be, whatever abilities you have can't be taken away from you, they can't actually be inflated away from you.

Somebody else will give you some of the wheat they produce, or the cotton, or whatever it may be, and they will trade you for the skill you have.

So, the best investment by far is anything that develops yourself. And, again, it's not taxed. (Applause) So that's what I would do.
Find the intersection of something that interests you, something you have a talent for, and something that pays the bills.
CHARLIE MUNGER: Well — if you stop to think about it, there are two things that neither one of us has ever succeeded at: One, we've never succeeded at anything that didn't interest us, right?

WARREN BUFFETT: Right.

CHARLIE MUNGER: And we've never succeeded at anything that was really hard where we didn't have much aptitude for it.

WARREN BUFFETT: Yeah. And we've been doing whatever we pleased for 60 years.

CHARLIE MUNGER: Yeah, we did.