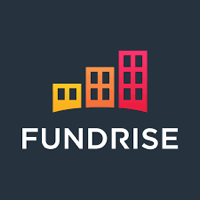 Update 1st Quarter 2016. I have received my first dividend income "check" for my investment in the Fundrise Income eREIT. Based on my $2,000 investment on 1/6/16, I received $20.99 on 4/12/16 (sent directly to linked bank account). Here is a screenshot from my account:
It was also reported that the Income eREIT earned approximately a 9.7% annualized return during the first quarter of 2016 and issued approximately a 4.5% annualized dividend to investors for this period. The income percentage matches my numbers: $20.99 / $2,000 x 365 days / 85 days invested time = 4.5% annualized.
This is the first complete quarter of activity, so the dividend size is expected to increase once funds are fully invested. The portfolio currently includes 13 commercial real estate assets from across the country in 8 different metropolitan areas, with approximately $31.5 million committed as of March 31, 2016. So far in Q2 they added one more property. I am simply sharing my own results, not making an investment recommendation as I don't know your situation. This is a higher-risk, speculative investment.
Original post:
I've made my second real estate crowdfunding investing "experiment", placing $2,000 into the Fundrise Income eREIT. (REIT = Real Estate Investment Trust.) Their investment claim is being the "first ever low-fee, diversified commercial real estate investment available directly online to anyone in the United States, no matter their net worth."
Fundrise is one of the first real estate companies taking advantage of the recent JOBS Act that allow certain crowdfunding investments to be offered to everyone, as previously it was limited only to accredited investors. You must be a US resident and your investment cannot exceed the greater of 10% of your gross annual income or net worth.
Here's a quick overview of the features:
Low investment minimum ($1,000)
Quarterly cash distributions
Quarterly liquidity (you can request to sell shares quarterly, but liquidity is not always guaranteed)
Low Fees (claimed to be roughly 1/10th the fees of similar non-traded REITs). Until Dec 31, 2017, you pay $0 in asset management fees unless you earn a 15% annualized return.
Transparency (you get to see exactly what properties are held)
Essentially, instead of investing in a single condo building, I am now putting my money into a pot of money that will invest in a basket of different commercial real estate properties.
Why not just invest in the Vanguard REIT index fund? Well, I happen to think most everyone should invest in VNQ if they want commercial real estate exposure. I own a lot more of VNQ than this Fundrise investment. VNQ invests in publicly-traded REITs, huge companies worth up to tens of billions of dollars. VNQ offers wide diversification and you have daily liquidity. But as publicly-traded REITs have grown in popularity (and price), their income yields have gone down.
As with other crowdfunding sites, Fundrise deals with specific, smaller deals with (hopefully) higher risk-adjusted returns. This eREIT diversifies your money across multiple properties, but we're still talking examples like a $2 million townhouse complex, or a $2 million boutique hotel. An analogy might be made with "micro-cap" investing. From their FAQ:
Specifically, we believe the market for smaller real estate transactions ("small balance commercial market or SBC") is underserved by conventional capital sources and that lending in the market is fragmented, reducing the availability and overall efficiency for real estate owners raising funds. This inefficiency and fragmentation of the SBC market has resulted in a relatively favorable pricing dynamic which the eREIT intends to capitalize on using efficiencies created through our technology platform.
A positive feature is the ability to request liquidity on a quarterly basis, but it is not guaranteed that you can withdraw all that you request (similar to some hedge funds). Here's a comparison chart taken from the Fundrise site:
Why Fundrise? It can be hard to differentiate between the various crowdfunding websites. One way that I feel that Fundrise differs is they are more picky about the deals they choose to fund. The CEO Ben Miller often talks about "high standards" in his public remarks. Talk is one thing, but I've been tracking them for a while, and Fundrise really does offer far fewer deals than the other competitor sites I have signed up with. For about a year now, every deal that I'd been interested in has been gone well within 24 hours.
Even this eREIT has a 10,000+ person waitlist just to get the chance to buy into this investment. I had to sign up on the waitlist early, wait my turn, and then commit my $2,000. My guess is that they can't grow it any faster because they only have 7 underlying properties at this time. Will this selectivity last? I don't know, I hope so. Will their selectivity produce higher, safer returns? I don't know, I hope so.
My first quarter hasn't ended yet, so I have no performance numbers to report yet. Here's a screenshot from my account page:
I think the Fundrise Income eREIT is an interesting concept. It appears that they will start another "Growth" eREIT next, with more focus on capital appreciation and less on regular income. This is a speculative investment with limited liquidity. I threw a small percentage of my net worth in there, and as with my other experiments I'll provide updates as to my investment returns.
Here is the full Offering Circular at SEC.gov.