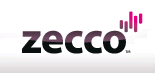 If you've been considering opening an account with Zecco Trading, they just e-mailed me a new promotion that offers 20 free trades for new customers. Use the promotion code "bonus1" in the application:

Offer expires 9/13/09, and the trades are available for 90 days. More details:
Get 20 free stock trades when you sign up with Zecco Trading!

Zecco Trading is offering 20 free stock trades — a $90 value — to all new brokerage customers who sign up by Sunday, September 13th 2009! Use promo code "bonus1" to qualify.

These free stock trades are special, because you have a whole 90 days to use them. Some other brokerages give you free equity trades to use within 30 days of signing up, so by the time you transfer money into your account, the free stock trades might have expired! With Zecco Trading, you have more time to use your free stock trades when it makes sense to trade. […]

Be sure to use the promotion code "bonus1" when signing up. Be sure to use all lowercase or the code won't work. Special terms and conditions:

* New Zecco Trading accounts must be opened and approved by Sunday, September 13th, 2009.
* The 20 free stock trades will be granted on or before September 16th, 2009. The free trades will expire 90 days after the date they are granted.
* Offer not eligible to existing Zecco Trading customers.
* Limit one bonus per household.
Zecco Quick Overview
I've had a Zecco account for a couple years now, so here's a quick snapshot. The standard commission cost is $4.50 per trade. There are no minimum balance requirements and no inactivity fees. They offer free online ACH cash transfers in/out. Idle cash can be put into a money market sweep that is usually not that bad (CSAXX), but right now all money market yields are pitiful. Online statements are free, but paper statements cost $2 per month.
However, if you maintain a total account equity of $25,000 or make 25 traders per month, then you get 10 free trades per month. Account equity isn't just cash, it's the total value of your holdings including stocks, so you might consider shifting some outside holdings to Zecco to qualify. As long as you hit the $25k mark once during the month, you'll get 10 free trades that month. (This is in addition to the 20 free trades given out above.)