XKCD has some clever observations about the pursuit of credit card rewards:

I definitely spend more time thinking about optimizing things than is… optimal? rational? That's why I started a website, so I can justify it as a business pursuit! 🙂 Here's another good one from XKCD: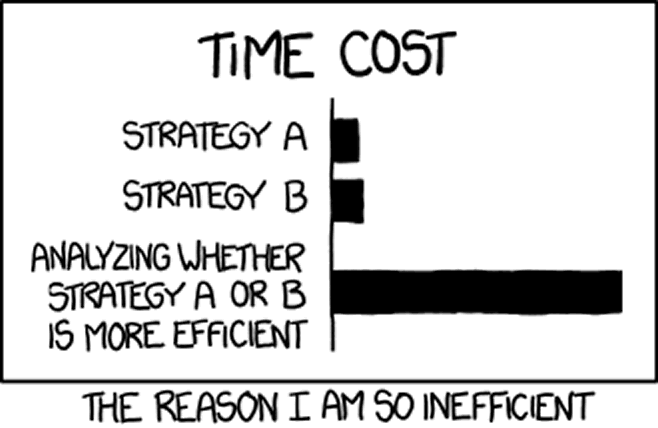 Don't forget the time cost of "Arguing with strangers on internet about A vs B".
Final mention: XKCD Remix: The Secret Life of Personal Finance Bloggers.