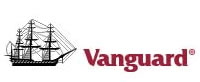 Vanguard recently announced a much lower commission schedule for Vanguard ETFs (free!) and all other common stocks when using their Vanguard Brokerage Services (VBS) account. With VBS, I can now buy and sell stocks, bonds, ETFs, CDs, and non-Vanguard mutual funds. If you meet certain asset level requirements, this would allow folks to add a great deal of flexibility to buy to my account at no added cost. If you have less than $50k in total household assets, there is a $20 annual fee (although it still might be worth it).
Last week, I opened a new Vanguard Brokerage Services account in my existing Roth IRA, which previously only held Vanguard mutual funds. The process was straightforward and much like opening any other brokerage account, except that most of my personal information was already filled in. From the Vanguard Brokerage FAQ:
How do I open a Vanguard Brokerage Services account?
To open a brokerage nonretirement account, traditional IRA, Roth IRA, SEP-IRA, or education savings account, you can:

* Complete an application form online. Use an e-signature to sign it, and then submit the form.
* Download an application form. Complete the form and mail it to Vanguard Brokerage Services.
* Request a form by mail. Contact us and we will send you an account application.
You can also call them up and have them start your application for you over the phone, although you'll still have to finish it online. After logging in, I clicked on the "Complete an application form online." option followed by "Add a new brokerage account to your existing Vanguard relationship." This brought me to an overview screen (click to enlarge):

Application Highlights
I confirmed the Roth IRA account and my personal information. As an existing client, all of the information was pre-filled.
I chose whether I wanted to automatically reinvest dividends or transfer them to my money market settlement account.
I chose the money market fund that I wished to be my settlement account. The only choice was the Prime Money Market Fund (VMMXX), as this was a retirement account. For taxable account, I could have also chosen the Tax-Exempt Money Market Fund. Since this is the sweep account where all the cash sits when not invested, there is no minimum balance requirement.
I entered my employment information and industry affiliations, which is required on all brokerage accounts.
I reviewed funding information (bank transfer, check, wire, selling shares). Since I already have some bank accounts linked, I can fund later using those methods after the account is opened.
I chose to electronically sign the application. It took about a business day or so for the account to be approved. I did not need a notary, medallion signature guarantee, or any other physical paperwork.
In total, this took less than the 10 minutes suggested. I knew that my account was approved when I logged in the next day and was asked to sign various agreement for stock quotes from the NASDAQ, NYSE, and Options Price Reporting Authority. While viewing my accounts, I really didn't notice much difference except for the new money market fund that popped up in my Roth IRA.
I haven't made any trades yet, but since it is an IRA and I've already made my contributions this year, I will have to either sell or convert some of my existing mutual fund holdings. I did make a few test runs on the stock trading interface. There is a regular interface like all other brokerages and a "guided trading path" version which is a Q&A-based system for "investors with limited online trading experience." Nothing terribly special to report there.
In summary, in my experience the VBS opening process for an existing customer was very easy with no surprises. If this was a taxable account, I could simply use an online bank transfer and start trading as soon the funds were available. I am still doing some research on funds availability and settlement times for when you want to make a trade quickly.