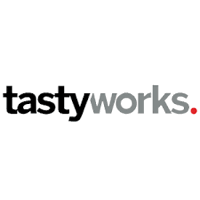 Transfer/deposit offer has been extended though March 2023. Tastyworks is a discount brokerage targeted at active options traders, as they are cheaper than the big brokers for options trading while also having the full fancy options interface. Right now, they have a up to $2,000 ACAT transfer bonus with referral code TIERED_2023 and you must keep the initial funding there for 12 months.
New customers who open and fund a tastyworks account with $5,000 or more in cash or by an account transfer (ACATS) and enter TIERED_2023 into their referral code field when initially registering with tastyworks will receive a cash bonus. The bonus amount is dependent on the initial funding amount. There is a 12-month withdrawal hold on the initial funding amount to retain the cash bonus. You can find each tier's funding threshold and resulting payout in the table below.
$100 with $5,000 – $24,999 in transferred assets or deposits
$500 with $25,000 – $99,999 in qualifying new money
$2,000 with $100,000+ in qualifying new money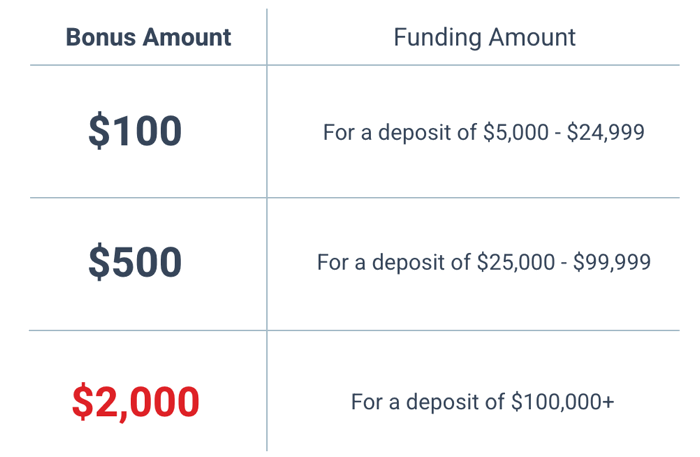 Eligible account types include individual (cash or margin), joint (cash or margin), LLC, Partnerships, S-Corp, C-Corp (cash or margin), and Autotrade enabled accounts. IRAs, trust accounts, and international customers are not eligible. Promotion extended to March 31st, 2023. Note their definitions:
WHEN WILL I SEE THE AWARDED CASH IN MY ACCOUNT?
Awarded cash generally gets delivered to an account 1-4 business days after the initial deposit settles.

WHEN DOES THE 12-MONTH HOLD PERIOD START?
The date starts the day the awarded cash is delivered to your account.

AM I ELIGIBLE FOR THE TIERED OFFER IF I AM ALREADY AN EXISTING TASTYWORKS CUSTOMER?
The tiered offer is only open to new tastyworks customers. Unfortunately, if you already have an open and funded tastyworks trading account, regardless of account type, then you are not eligible for this promotion.
Brokerage Asset Bonuses vs. Bank Deposit Bonuses. There is an important difference between brokerage asset bonuses and bank deposit bonuses. A bank deposit bonus pays you extra interest for holding a certain amount of cash with them. A brokerage asset bonus requires you to transfer over your existing investments like index funds, individual shares of Apple or Berkshire Hathaway, individual shares of REITs, and so on. You still own the asset and it's still doing its thing. The brokerage bonus is on top.
In this example, if you really wanted to compare it directly against an interest rate, you should at least assume you will be holding a T-Bill ETF like SGOV, GBIL, or BIL (current SEC yield over 4%) and then adding 2% to that yield. However, the real benefit for patient, long-term investors that you can just keep your existing assets and earn yourself a nice "self-management fee".