Here is an article about dividends by Capital Group. I didn't really find the analysis very actionable, but I did like their chart that tracked the historical yields of the S&P 500 index, the MSCI ACWI index, and 10-year US Treasury bonds from 2000 to 2020.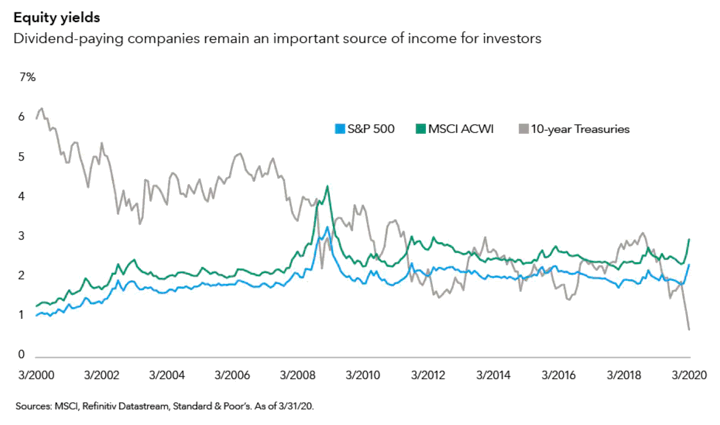 The MSCI ACWI Index is a global stock index that tracks " large- and mid-cap stocks across 23 developed and 24 emerging markets.". Basically, a world stock market index that includes US and all other global stock markets.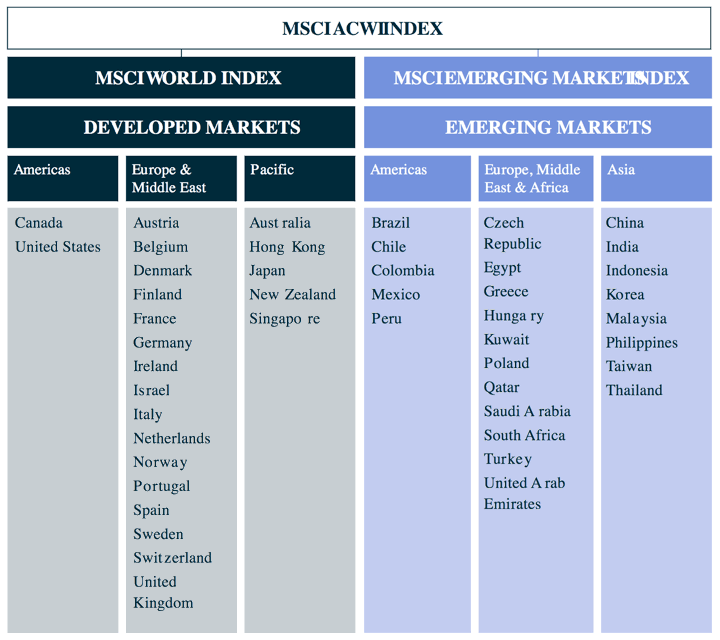 I know that the total performance of international stocks has underperformed the S&P 500 for a while now, but holding international stocks does seem to consistently boost your overall dividend yield. In addition, I don't see a strong direct relationship between dividend yields and interest rates.