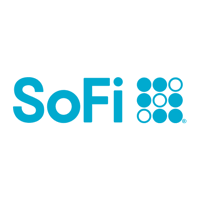 Rate increased to 2.00% APY, $325 promo extended through 9/30. SoFi has added an excellent deposit bonus worth up to $300 to the new member referral offer on their SoFi Money checking account:
$25 bonus if you open a new SoFi Checking & Savings account and deposit at least $10.
$300 additional bonus if you deposit at least $5,000 within 30 days from the date of your first Qualifying Direct Deposit. SoFi will credit members who meet qualification criteria within 14 days of the end of the 30-day Evaluation Period. Promo ends 9/30/22. (Alternatively, $100 bonus for $2,000 deposit, $50 bonus for $1,000 deposit. See table below.)
2.00% APY on ALL account balances (no cap) in Checking and Savings accounts (including Vaults) with monthly direct deposit (of any amount). 1.00% APY without direct deposit. Rates are as of 9/8/22.
Overdraft coverage of up to $50 on on debit card purchases available to customers with monthly direct deposits of $1,000 or more.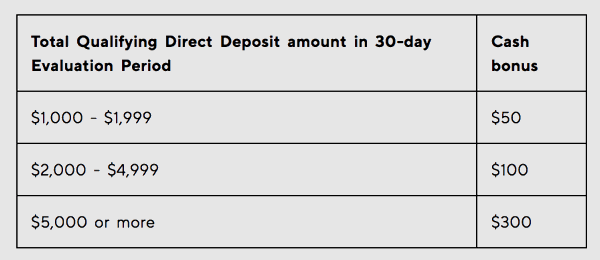 Not a bad deal if only for the $25 easy bonus and 2.00% APY with any direct deposit amount (1.00% APY without direct deposit). On top of that, $300 is a very high bonus for only having to commit $5,000 for 15-30 days. Even the lower bonus tiers are solid. Assuming a 30-day holding period, the bonus is the equivalent of earning 60-72% APY on top of the standard APY!
What makes it harder is that it must be "qualifying direct deposits" as described below (emphasis mine). You should still be eligible for this promo if you are an existing SoFi Money account before today and have yet to complete your first direct deposit.
Eligible Participants: All new members who open a SoFi Checking and Savings account during the Promotion Period and all existing SoFi Checking and Savings customers who have not previously set up Direct Deposit transactions("Direct Deposit") into their SoFi Checking and Savings account as of the beginning of the Promotion Period are eligible for the Program.

Bonus Terms: In order to qualify for eligibility for a bonus, SoFi must receive at least one Qualifying Direct Deposit from an Eligible Participant during the Promotion Period. Qualifying Direct Deposits are defined as deposits from enrolled member's employer, payroll, or benefits provider via ACH deposit. Deposits that are not from an employer (such as check deposits; P2P transfers such as from PayPal or Venmo, etc.; merchant transactions such as from PayPal, Stripe, Square, etc.; and bank ACH transfers not from employers) do not qualify for this promotion. The amount of the bonus, if any, is described below. No bonuses shall be paid for qualifying Direct Deposits of less than $1,000 during the Evaluation Period (defined below).

NOTE: Social Security benefits do qualify as Direct Deposits

Evaluation Period: The bonus amount will vary based on the total amount of Qualifying Direct Deposits received during the Evaluation Period. The Evaluation Period is defined as 30 days from the date your first Qualifying Direct Deposit is received. For example, if you receive $1,000-$1,999 in Qualifying Direct Deposits in the Evaluation Period, you will receive a cash bonus of $50. A member may only qualify for one bonus tier and will not be eligible for future bonus payments if inflows subsequently increase beyond the Evaluation Period.