I had no idea @prudential existed until today (and this post is not sponsored by them in any way) but apparently they have a series of Instagram-specific ads targeting younger workers. They even have some that reference early
retirement. Do you think they hit the mark?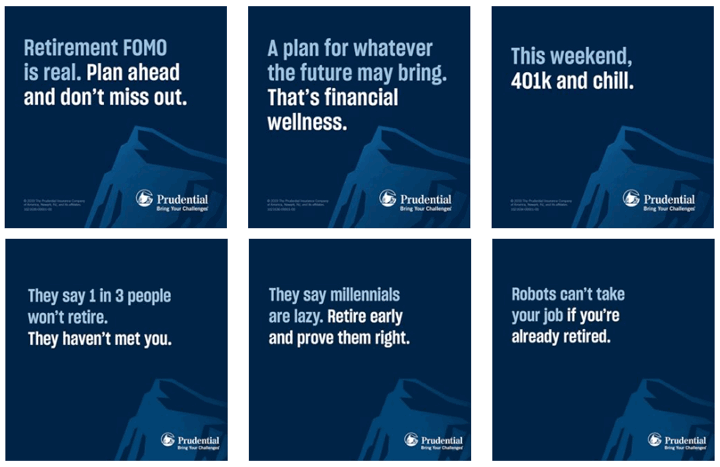 While I found the ads amusing, the Prudential website itself still consists of the usual vanilla articles about retirement, annuities, and life insurance. So the products are the same old stuff, nothing new. I often wonder about the best way to help people to improve their financial situation. Will Fintech really make a difference? But I guess the first thing is to catch their attention.