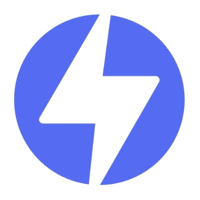 Updated, new limited-time $25 bonus. OhmConnect works with consumers and their local utilities to lower energy costs and save money together. Before reading any further, it appears that cash payments are only for customers of PG&E, SDG&E or Southern California Edison in California. Here's how it works:
Get notified: The utility lets us know that a time of intense demand is coming up and we notify you about it via an email or SMS. This is usually one hour a week between 5-9 pm when solar energy is not available.
Reduce: OhmConnect community members reduce our energy usage by turning off lights, giving our thermostats a break and not using electronics. (The easiest way to do this is by having your thermostat connected and smart plugs attached to your home's biggest energy hogs.)
Get rewarded: The utility saves money by avoiding having to turn on their dirty and expensive "peaker plants". The utility pays OhmConnect, which in turn passes on 80% to you.
Rewards include cash via PayPal, Amazon gift cards, and/or Target gift cards. Supposedly, you can earn $100 to $300 a year. If you connect any smart home devices like a Nest thermostat or an electric vehicle, you can earn extra bonuses and also automate your participation. OhmConnect participation is free and does not affect your existing utility service.
If you are a California resident and customer of PG&E, SDG&E or Southern California Edison, sign up for OhmConnect here and link your account and get a $25 bonus. This is a limited-time offer during April 2021 (Earth Month), as their usual bonus is only $10. You will also be able to then refer others for a $50 bonus if they open a new account and link a utility. That is my referral link, thanks if you use it.
Seems like a reasonably win-win-win arrangement if you reduce pollution while you're at it. I wrote about this first back in 2017, but just got the e-mail about the limited-time Earth Month bonus boost. Please feel free to share your experiences with OhmConnect if you've used them for a while.