The nice FedEx lady just dropped off my own brand new 2nd Generation 2GB Silver iPod Nano
– free (of course) courtesy of KeyBank. Thanks KeyBank! Unfortunately, it looks like the promotion is now over. Hopefully everyone who participated gets their's soon too.
It's stuff like this that help me make an extra few thousand dollars a year from various offers. Won't you subscribe and join me? Here's a nice picture of my new Nano: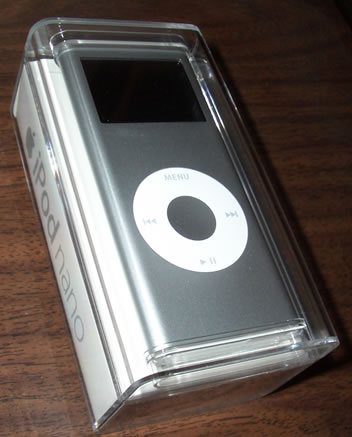 I'm very happy I got the new version and also 2 gb as opposed to the 1 gb one mentioned initially. Man, Apple really knows to how package their products so you want to just rip open the package and play with the darn thing. Off to eBay before I change my mind and decide to keep it!