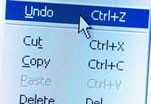 My post yesterday about the varying performance of different asset classes reminded me about a Businessweek article called the IRA Monte Carlo. This is a tax-saving trick for those who wish to convert their Traditional IRAs or old 401ks to Roth IRAs. Here's a snippet:
1. Let's say an investor has one traditional IRA with a value of $4 million.

2. The traditional IRA is split up into four traditional IRAs, each worth $1 million.

3. The investor converts all four to Roth IRAs at the beginning of the year.

4. The IRS effectively allows taxpayers to undo the conversion for up to 21 months. So in 21 months the investor looks at the performance of the IRAs. Say two of them go up from $1 million to $2 million and two drop from $1 million to zero. Because the IRAs were split into four, the investor can change her mind on the two that went down and revert those back to traditional IRAs. Thus, she owes taxes on only the two contributions that went up in value, and nothing on the two that went down, cutting her tax bill in half. This lops 21 months of risk off the bet that paying taxes now will be paid off with tax-free appreciation later.
Did that make sense? It was a little confusing for me, so here's my take on it. Right now, there is no income limit converting Traditional IRAs to Roth IRAs (and paying the taxes owed). Everyone can do it. Basically, in the conversion you pay taxes now on gains at your current tax rate, but then as a Roth IRA your future gains are tax-free. This works out to be a good idea if your future tax rates upon withdrawal end up higher than your tax rates right now.
It boils down to: Pay your taxes now? or pay taxes in the future?
Let's say you agree your future tax rate will be higher, whether for personal reasons (you think future income will be higher or at least the same) or external reasons (you think Uncle Sam will raise tax rates). The loophole here is that you are allowed an "undo" by the IRS, which you can take advantage of by splitting your big traditional IRA into multiple, smaller, separate traditional IRAs. Then convert the smaller IRAs, and wait up to 21 months:
If the value of the converted IRA goes down, then you can undo the conversion and then redo it later, saving you on taxes. For example, if you converted $100,000 in Emerging Markets stocks in the beginning of the year and it went down to $80,000 – would you rather pay taxes on $100k or $80k?
If the value of the converted IRA went up – say from $100k to $115k if you invested in Treasury bonds throughout 2011 – then you're happy because that $15k gain is all tax-free. You just sit back, sip your cocktail, and leave it alone.
There's not many times in life you get to hit the "undo" button. As in the examples given, I would recommend putting different asset classes in your separate IRAs so that you can take advantage of any non-correlated performance. Don't completely change your investment holdings just for this tax trick, though. Just putting stocks in one and bonds in the other can offer a potential benefit.