The slowdown continues in my neck of the woods – a recent house that had been stubbornly overpriced for over a year on my street (we actually made a verbal offer, but the seller wouldn't budge) finally sold for over $120,000 less than its initial list price. I'm sure the relatively low purchase price of our house didn't help. At least we are not hit by the collateral damage from foreclosures to condo owners who have never missed a payment. When a multiple units are being foreclosed upon, nobody pays the maintenance fees, which means the existing residents have to pick up the slack. Of course, this means less people want to buy into that building… creating a bad downward spiral.
However, some areas seems to be fairing better than others, even if only being one county over. In a recent speech by Ben Bernanke, he showed some interesting geographical heat maps revealing the variation in both foreclosure rates and price trends across the country. Keep in mind the graphs only go until the end of 2007.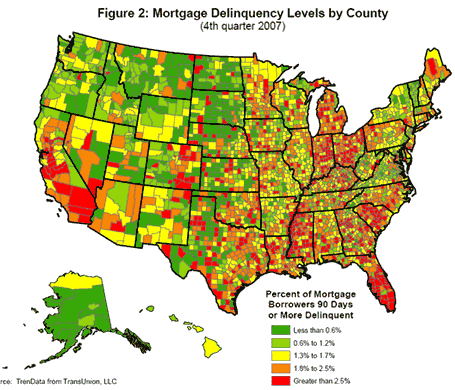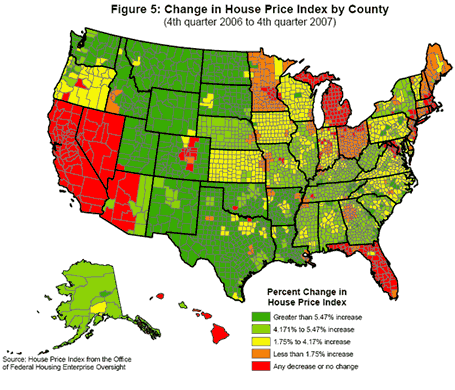 You can find both the text of the speech and additional graphs at the bottom of this Federal Reserve page. Via Matrix via Mapgirl.