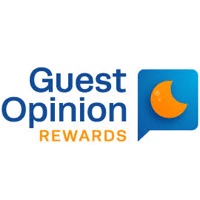 If like many people you haven't been traveling, you still need to keep an eye on the expiration policies of those airline and hotel points. Most programs offer both dining and survey programs which make it relatively easy to earn a few miles and prevent your points from expiring.
Guest Opinion Rewards works with Hilton Honors points, which expire after 12 months of inactivity. Right now, this special link (not my link) should have text that states "Earn 10,000 Hilton Honors Bonus Points when you take your first survey!". Hat tip to The Gate. You need to complete a survey within 3 months of enrolling, but I just signed up, verified my e-mail, and completed the shortest survey available all within about 10 minutes. My 10,000 points already show up as pending, and are supposed to arrive in 6-8 weeks.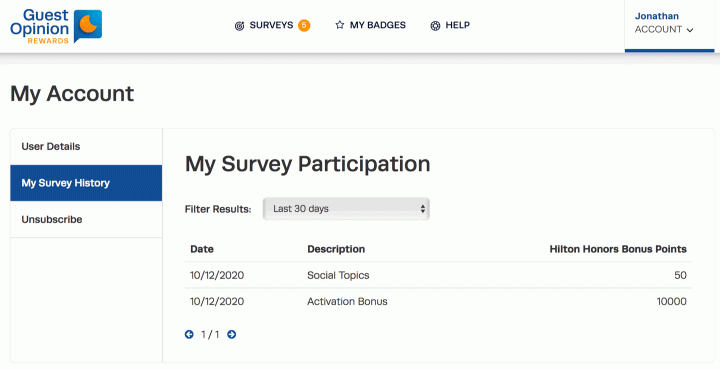 *Bonus Points are only available to newly enrolled members who complete their first survey within 3 months of enrolling, through this offer. Terms and conditions apply and are subject to change; contact Research Now for details.
Your situation may be different, but I don't participate in most of these paid surveys as they often aren't a good value for the time spent. But a 5-minute survey that earns even 5 points once a year can keep 100,000 miles/points from expiring. It helps not to wait until the last minute, as they may take a few weeks to post. (Many programs have paused expiration for the moment, but it is still good to create activity as that won't last forever. Hilton has paused expiration until 12/31/2020.)
I also use The Opinion Terminal for Alaska Air miles and Opinions Take Flight for Hawaiian Air miles. These are the airlines with which I don't always generate miles every year, but still have a decent miles balance that I wish to keep active.