We know that it is important to find a good buyer's agent that listens to our needs, will help us negotiate with sellers, and basically guide us through the entire buying process. On the other hand, we are very comfortable sifting through the MLS listings online, have lived in the area already for many years, and can do much of the research ourselves.
So what was our next move? Tired of working of word-of-mouth, we decided to narrow things down a bit another way. Typically a buyer's agent gets 3% of the sales price of the home, paid by the seller. But in 40 states, it is legal and increasingly common for the buyer's agent to rebate you back a portion of this commission. In a slowing market, there can be a glut of agents thirsty for your business. Some say agents that are willing to rebate aren't as good as full-price agents, which may be true on average, but I don't see how paying full-price guarantees a good agent either.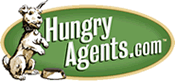 Instead of haggling with them directly, I decided to try a site called HungryAgents, which is almost like a reverse-auction for buyer's agents. Here's the process if you're a buyer:
You fill in your desired neighborhood, type of property, price range, and expected time of purchase.
Agents will send you the percentage of their commission they are willing to rebate you, as well as possibly a short bio. You might just get to see their years of experience, which isn't too helpful. However, they do not get your e-mail or phone number so they can't harass you.
You get to look at the offers, and then choose who you allow to contact you. You are not bound by anything at all. You can interview the agents you like, and go with one of them or just walk away completely.
Here are the results we got after only 24 hours. Up to 58% off – a discount of 1.74% of the sale price. This would amount to $8,700 on a $500,000 home… not too shabby. We're going to contact the three people who agreed to 50% off and interview each of them one at a time.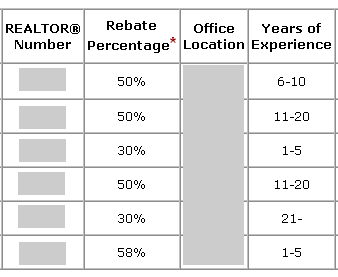 Another site is BuySide Realty, which rebates 75% of the commission it receives as the buyer?s agent. However, they only provide the bare minimum of services for their 25%. A BuySide agent will not show you houses or send you pertinent listings. I can't tell if someone will even be present at closing, it looks like everything is done remotely. This is too DIY for me, but might work for an experienced buyer.
Now I ask for your suggestions: What kind of questions should I ask the Realtors to see which one to go with?
* Rebates are not allowed in Alaska, Iowa, Kansas, Louisiana, Mississippi, Missouri, New Jersey, Oklahoma, and Oregon.