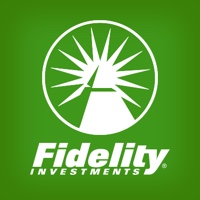 Fidelity Investments announced a bunch of "zero"-themed price and fee cuts across nearly all of their products:
Zero expense ratio mutual funds (two new Fidelity ZERO Index Funds)
Zero account minimums, zero account fees, zero domestic money movement fees
Zero investment minimums on Fidelity retail and advisor mutual funds and 529 plans
Lower expense ratios on many existing Fidelity index mutual funds
Fidelity ZERO Total Market Index Fund and (FZROX) and Fidelity ZERO International Index Fund (FZILX). These have zero expense ratio. Not nearly zero like 0.03%, but 0.00%. This was made possible partially because Fidelity is "self-indexing" and not paying any licensing fees to a 3rd party provider like the S&P 500.
Fidelity ZERO Total Market Index Fund and (FZROX) tracks the total US stock market, and is supposed to be comparable to the Vanguard Total Stock Market Index Fund (VTSMX) and the Schwab Total Stock Market Index Fund (SWTSX).
Fidelity ZERO International Index Fund (FZILX) tracks the total international stock market including foreign developed and emerging stocks. It's supposed to compare with the Vanguard FTSE All- World, Ex-U.S. Index Fund (VFWIX) and Schwab International Index Fund (SWISX). I like that FZILX includes emerging markets. VFWIX does too, but SWISX does not include emerging markets.
More info on Fidelity index funds.
Zero minimums, zero account fees, domestic money movement fees. There is now no minimum amount required to open an account, buy a mutual fund, or maintain any account at Fidelity. Some of the account fees are nice to see gone as I have been dinged by them from other brokerages. For example: account transfer out fee, IRA closure fee, domestic bank wire fee.
Zero investment minimums. If you want to put $5 in a mutual fund, now you can. They want to get rid of all barriers to entry.
Notably, their trade commissions are holding steady at $4.95 a trade. They still have $0 commissions on select iShares and Fidelity ETFs.
Access to lowest-price share class. Although it didn't fit neatly into their "zero" theme, another big move was that now all investors will get the lowest priced share class available. In the past, if you only put in $5,000 you might pay one price, and if you had $1,000,000 then you'd get a lower price. Vanguard still does this with their Investor and Admiral share classes. Now, everyone will get the lowest price regardless. Fidelity says the average asset-weighted annual expense across Fidelity's stock and bond index funds will decrease by 35%, with expense ratios as low as 0.015%.
Bottom line. Fidelity just announced a big round of price cuts that basically shout "We're cheap too!!" They added two new index funds with zero expense ratios, and they got rid of nearly all their account fees and minimum investments. This comes after Vanguard's "all ETFs trade free with us" announcement and Schwab's streak of "we have cheap ETFs" TV commercials.