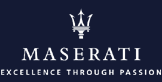 For some reason, my friend received a postcard from Maserati offering him some Omaha Steaks if he came in for a test drive. You'd think buyers of $150,000 luxury vehicles couldn't be convinced to do a test drive for $50 worth of meat, but I guess not. Anyways, I convinced him to go – and of course to let me tag along. 😀
I wasn't really familiar with the car, but the Maserati Quattroporte does look sexy. You may have seen it on the HBO show Entourage. Designed by Pininfarina and engineered by Ferrari, with a base price of $110,000 it could almost be seen as a bargain… compared to the $250,000 F430 it was sitting next to in the showroom. Here's a video review from the UK:
Deep Thoughts…
One realization I had while cruising down the road – caressed by supple leather and listening to the Ferrari engine – was that I was getting more comfortable in my own "financial skin". Before, I might have felt self-conscious on going to this test drive. Now I don't care what people think of me. If I really wanted to, I could probably buy such a car some day. But I already have my priorities and they are nothing to be ashamed of.
At the same time, I also started to understand that there is nothing wrong with someone who does buy such things. Sure, they might be mortgaging their future in order to look cool now. But they also might be successful people with a solid financial plan and also appreciate fine Italian cars. I asked the saleperson who the typical buyer of a Maserati was. While many people were business owners or corporate executives, he also said his last sale was to an 82-year-old government retiree who finally decided "what the hell" and bought something nice for himself. In other words, perhaps us frugal folks shouldn't judge others either.
I know I've been guilty of this. To this day, whenever I see someone under 25 and driving a shiny new BMW, the words "paid for by the Bank of Mom and Dad" pop into my head!