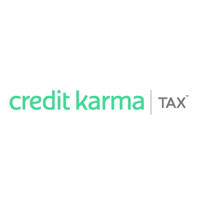 Credit Karma is expanding beyond free credit scores and free credit monitoring. Beginning in January 2017, they will offer completely free Federal and State tax preparation software with free e-File and no income restrictions. You must first join CreditKarma.com and then you can reserve a spot for when it opens. The tagline is "$0 Federal, $0 State, $0 Always. Truly Free Tax Returns." Here's an overview of what is and isn't included in this offer.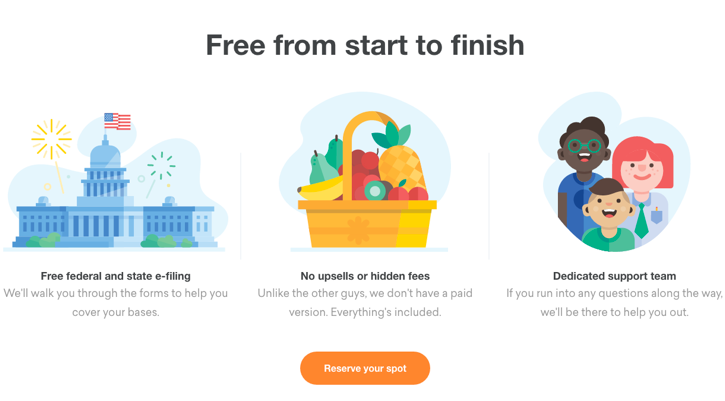 Is this legit? Yes. Credit Karma purchased AFJC Corporation, which was a private-label software provider and previously supplied the online tax software for Jackson Hewitt. They use your personal information to show you targeted ads. They used to do this with your credit report data, and now they want to do it with your tax return data.
What's included.
Free Federal filing with free e-File for 90%+ of filers with no income restrictions.
Free State filing with free e-File for 90%+ of filers with no income restrictions.
No upsells, no upgrades, no "premium version".
You can print and snail mail if you choose not to e-File.
Here are some popular forms included by Credit Karma Tax that the download edition of TurboTax Deluxe 2016 will require you to upgrade to Premier (~$20 extra) or Home & Business (~$30 extra).
Schedule C – Profit or Loss from Business (Sole Proprietorship)
Schedule D – Capital Gains and Losses (Stock Sales)
Schedule E – Supplemental Income and Loss (Rental property)
Schedule SE – Self-employment tax
What's NOT included. Credit Karma will NOT support the following forms this year:
Filing multiple state or non-resident state returns
State filings without a federal return
Non-resident federal filing – 1040NR (non-resident tax return)
Foreign earned income credit
Non-dependent earned income credit
Married filing separately (MFS) in common law states
Estate and Trust income from K1 forms
No business tax returns. Credit Karma Tax supports Sole Proprietorships and income reportable on a Schedule C/E/SE, but does NOT yet support business tax returns for an S corporation, C corporation, partnership or multi-member LLC.
Credit Karma Tax does NOT support importing tax return information from other providers this year. There is no download version. There is no app version.
How does Credit Karma make money then? Quoted from their site:
When you visit Credit Karma, we show you offers and recommendations (like credit cards or loans) that could save you money. If you take one of these offers, the bank or lender usually pays us. We never charge you a dime. And we never sell your info to marketers.
My take? They should say they won't sell your information to other marketers. They are the marketers, and now they'll know more about your financial situation than anyone else besides you. On top of your credit report data, they'll have income and expense data. For example, if they know you have a 4% rate mortgage, they could sell you a 3.5% refinance mortgage. If they know you are older and have a paid-off home (i.e. you pay property taxes but no claim no mortgage interest), they could sell you a reverse mortgage. If they know your income, they can estimate the amount of life insurance you need. You could actually like this customization, be creeped out completely, or simply plan to ignore the ads.
What could go wrong? The most common drawbacks mentioned are the idea that (1) "you are the product" and (2) what if they get hacked and you lose your personal information?
Well, yes you are the product. Google and Facebook work the same way. You use their free service, they show you targeted ads and hope to extract money from you indirectly.
If you really are worried about your personal information, you should buy tax prep software on physical CDs so that nothing is stored on anyone's cloud servers. Don't use any online tax prep software, including that of TurboTax/H&R Block/TaxACT.
I would say a less-mentioned drawback is lack of customer service or support. If there is a bug or tax question that I need help on and I have to spend an hour to fix it, then I'd rather have just paid upfront for better service. Other providers advertise human phone support and/or unlimited live chat.
Bottom line. It's a pretty simple deal. Credit Karma will give you free Federal and State tax returns. You let them show you ads based on your financial data. Is this a good deal? For most people that have straightforward taxes and don't usually need support, then quite possibly yes. If you do Federal + State + e-Files with TurboTax or H&R Block, the total cost can be $100+. If you have a complicated tax return or can get value from the conveniences offered by competitors (import last year's data, unlimited phone support for weird situations, import of 1099-B tax lot data), then it may be worth paying extra elsewhere. I signed up on the waiting list and hope to compare the accuracy early next year.