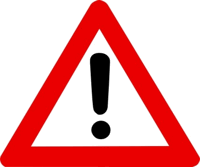 Wow. I thought that I was prepared, but I must admit that I was still shaken by last week. For those facing severe financial emergencies right now, so I have tried to collect information and links to where you can hopefully find some help. Be prepared advocate for yourself; many of these will only be given to those who ask and are persistent. Everything is in flux as well, so if you don't find success try again later. There will be more government stimulus coming.
Paid leave for small/mid-sized business employees, including part-time workers and self-employed. Eligible employees can receive up to 80 hours of paid sick leave and expanded paid child care leave for 12 weeks when employees' children's schools are closed or child care providers are unavailable. Business must have less than 500 employees (52% of workforce). This is done via refundable payroll tax credits. DOL press release. NYT article.
The act provided paid sick leave and expanded family and medical leave for COVID-19 related reasons and created the refundable paid sick leave credit and the paid child-care leave credit for eligible employers. Eligible employers are businesses and tax-exempt organizations with fewer than 500 employees that are required to provide emergency paid sick leave and emergency paid family and medical leave under the act. Eligible employers will be able to claim these credits based on qualifying leave they provide between the effective date and Dec. 31, 2020. Equivalent credits are available to self-employed individuals based on similar circumstances.
Unemployment insurance. Many states are expanding their eligibility rules for unemployment benefits. You might be eligible if you have to stay at home to care for children. You may not have to officially quit your current job (i.e. your employer temporarily shuts down). You might be eligible if you are under quarantine or have to take care of someone under quarantine or infected. Please visit the Department of Labor for your specific state. CNBC article. DOL.gov/coronavirus.
Mortgage payments. Contact your mortgage or home-equity loan servicer directly to ask about mortgage payment deferral options. Fannie and Freddie Mac have instructed their loan servicers to suspend mortgage payments for up to 12 months if borrowers suffer hardship. In New York, the impacted can defer mortgage payments from any servicer for 90 days. Bank of America is allowing deferrals on a case-by-case basis, with the waived payments being added to the end of their loan term. CNBC article.
Student loans. President Trump announced that federally-held student loans would be set to 0% interest for at least 60 days in addition to being able to request forbearance for 60 days, but there has been a lot of difficulty in actually making the requests with loan servicers as they have cut back on call center hours. There will also be an automatic suspension of payments for any borrower more than 31 days delinquent as of March 13, 2020, or who becomes more than 31 days delinquent. Press release. ED.gov. Studentaid.gov.
Credit cards and auto loans. Chase, Citibank, American Express, US Bank, Discover, Ally Bank, and Apple have all announced some sort of accommodation for coronavirus. The offers are often vague, but it can't hurt to call and ask for details. For example, Discover says it won't report late payment to credit bureaus, but what about late fees and penalty APRs? Chase says they might waive fees or extend payment due dates, but only on a case-by-case basis. Apple (if approved) will allow you to skip your March credit card payment without incurring interest charges. Ally Bank will allow deferral of auto loan payments for 120 days, but finance charges will still accrue. Some of these are rather lame, like offering up credit line increases that were always available anyway.