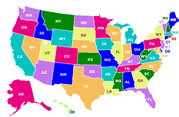 I'm getting ready to put down a decent chunk of money into a 529 college savings plan, which means lots of research as there are a lot of options and nuances. A general plan for those without strong investment preferences would be to go with one of the age-based portfolios from a consistently top-rated plan by Morningstar, or your in-state plan if the tax deduction is juicy enough.
But how exactly do you compare them? The easiest way to calculate your in-state tax benefits is to use a tool from either Vanguard or SavingforCollege.com.
Let's say you are a married Virginia resident making $100,000 in household taxable income and you want to contribution $4,000 a year to college. Here's what the Vanguard tool says: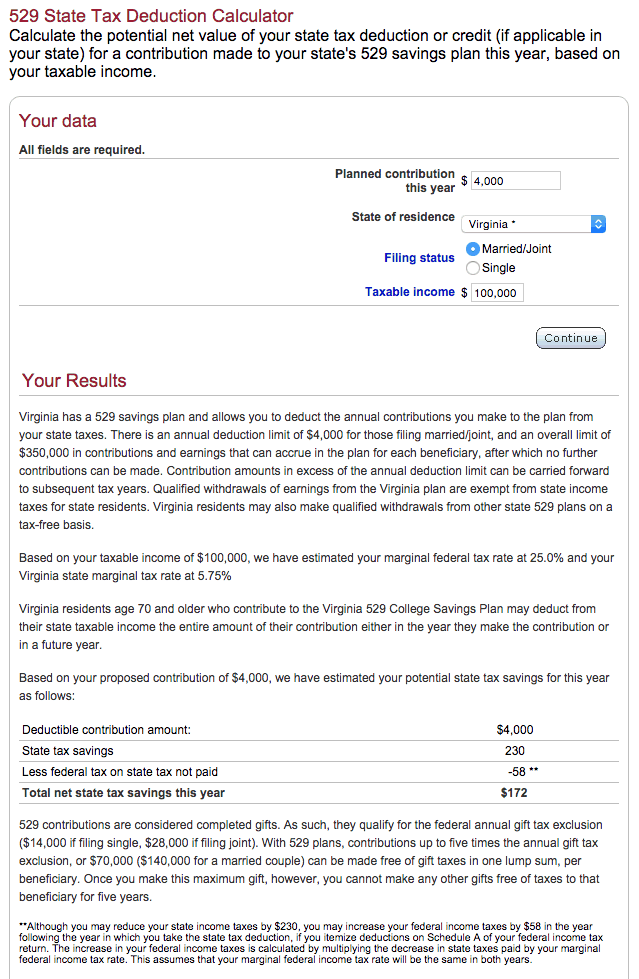 The big block of text explains the assumptions the tool had to make in order to keep things simple. Note that in addition to the state tax savings, you have to consider that you'll have less state tax to deduct on your federal return (if you itemize deductions).
The SavingForCollege tool comes to the same conclusion regarding tax savings (minus a rounding difference). However, it also goes one step further and helps you quantify the relative value of your in-state tax deduction.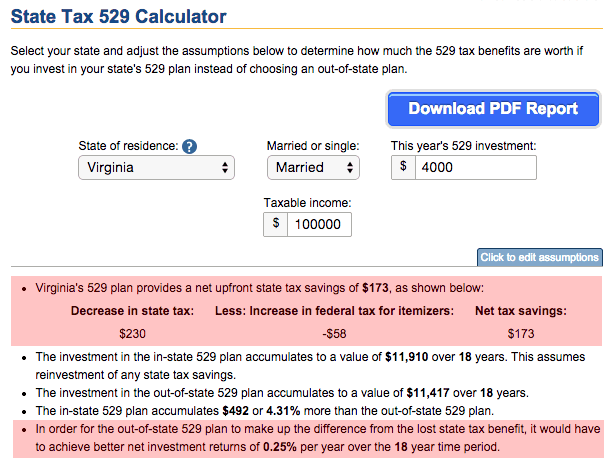 In order for the out-of-state 529 plan to make up the difference from the lost state tax benefit, it would have to achieve better net investment returns of 0.25% per year over the 18 year time period.
So if your in-state plan offers similar desired investments but with expense ratios that were 0.25% higher than the best out-of-state plan, you may actually want to forgo the tax deduction. Note that this number is also based on a set of default assumptions like an 18-year investment period and a 6% annual returns for both plans (you can edit these as you like).
But wait! Some state plans allow you to roll your assets over to another state after making the contribution, and keep the tax deduction. So you could make the contribution, grab the tax credit, and then roll it over into another state's plan. (You are allowed to have multiple 529 plans.) However, many states have a recapture or "clawback" provision that will make you pay back the tax benefit somehow. For example, if you perform a rollover or non-qualified withdrawal from the Virginia 529 plan, the principal portion will be added back to your Virginia taxable income (to the extent of any prior deductions).