If you have an existing Citi credit card, log into your account at Citi.com and see if you are targeted for 5% back on up to $500 of online purchases ($25 max per card). It appears to be widely available on a variety of Citi-branded consumer and small business credit cards including the popular Citi Double Cash and Citi Costco cards (but not all of them). The offer does not start until 11/24 and ends on 11/30. However, you must enroll to get the bonus, so it is important to activate first.
Here's what it looks like for my Citi Double Cash card: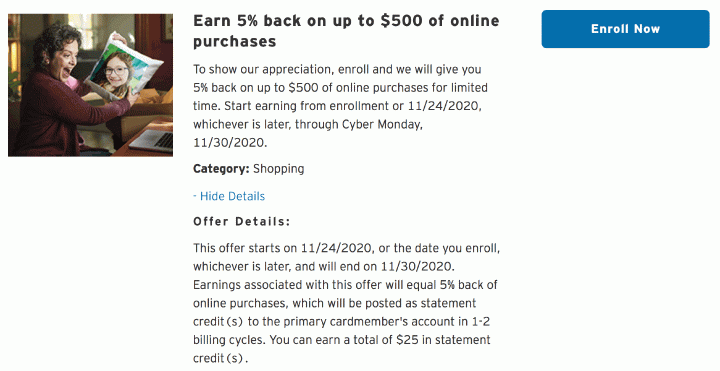 If you don't see it upon login or accidentally click past it, try to look under "Rewards & Benefits" and then "Offers for You". You can also try this link. The wording suggests that this stacks on top of your normal earnings of cash back, miles, or points, so you could really be getting for example 7% cash back total (2% + 5%). Remember that you can enroll multiple cards as well, but you must activate each one individually.