I'm back! Heavily jetlagged and with a mountain of snail mail and e-mail to sort through, of course the first thing I must do is upload my digital pictures. Here are a few I thought were worthy of sharing: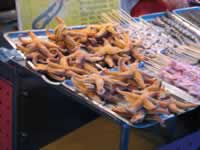 I wanted to try starfish, but went for the potstickers instead.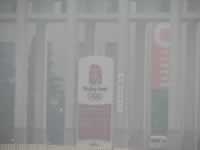 Countdown to Beijing 2008 in Tiananmen Square. That's not fog… it's SMOG!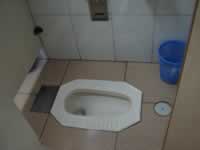 Beware ladies – "squat" toilets are everywhere! Make sure your calf muscles are in shape before going. Also, you'd better bring your own toilet paper!!!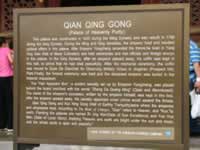 The credit card companies are already planting seeds. Click on image and check out the bottom-right corner.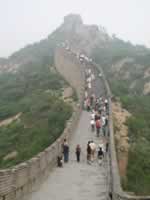 Obligatory Great Wall pic. (Again, smog not fog.)