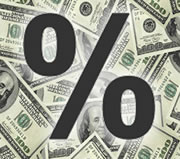 Rates are still moving up, especially in the shorter maturities. Even the rates quoted below may become outdated quickly, but so here is a mid-month update for June 2022. As of 6/21/2022:
Brokered CD rates: 3-month CD at 2% APY, 2-Year CDs at 3.15% APY at Vanguard and Fidelity fixed income desks (non-callable).
Online bank rates: 1.61%-1.65% APY liquid, 3.05% APY for 3-year CD at Bask Bank, First Foundation and Rising Bank. Expect a lot of movement in this area.
US Treasury Bonds: 3-month at 1.85%, 2-Year CDs at 3.21% yield to maturity, secondary market. Interest from Treasury bills and bonds are exempt from state and local income taxes.
Fixed Annuity: 4% rate on 3-year MYGA from American Life (B++ Rating) on via Blueprint Income and Stan the Annuity Man (varies by state). Learn more about MYGAs here and here.
As always, be very careful with any app or website that does not clearly indicate FDIC and/or NCUA insurance. Verify yourself at FDIC.gov and NCUA.gov.
Just as the terms "natural" and "superfood" and not regulated in the food industry, the terms "asset-backed" and "stable" mean very little in the financial industry. An app called "Stablegains" promised reliable interest from "overcollaterized" and "100% asset-backed" loans… up on the day until your money disappeared forever.