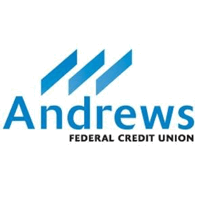 Andrews FCU is celebrating their 75th anniversary with a special 7.5 month certificate at a very competitive 5.75% APY. $1,000 minimum opening deposit, $250,000 maximum. Limit one certificate per membership. Early withdrawal penalty is 90 days of interest, per their Truth in Savings disclosure.
Previous short-term special term certificates have automatically been set to renew at the 12-Month share certificate rate and term upon maturity. You must manually tell them if you want to simply withdraw, be sure to do so within the grace period of 10 days after the date of maturity.
Credit union membership eligibility. From their page on membership eligibility:
Our field of membership includes Washington, DC, civilian and military personnel of Joint Base Andrews, Joint Base McGuire-Dix-Lakehurst, and military installations in central Germany, Belgium, and The Netherlands; as well as over 200 employer groups throughout Maryland, Virginia and New Jersey. We also have nationwide membership eligibility through the American Consumer Council.
As I do not live the in DC area and do not qualify otherwise, I joined the American Consumer Council (ACC), a non-profit organization dedicated to consumer education, advocacy and financial literacy. Sounds like something worth supporting! You can join through the website. I believe the cost is a one-time $8, although there is a promo code "consumer" that has worked in the past to get the membership fee waived. They will send you an e-mail shortly with your ACC membership number, which you can use to join Andrews FCU.
Note that applying for this credit union will result in a hard credit inquiry. Andrews FCU has useful promos from time to time and you may find their other financial loan products useful. I am already a member from a previous promotion.