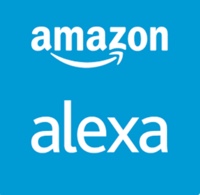 On of the main benefits of Amazon Prime is that you can buy things whenever you want with no minimum purchase requirement, shipped to you for free. Mostly. Amazon classifies some of their lower-priced products as "Add-On" items, which must be bundled with $25 of items shipped by Amazon, excluding gift cards.
I understand the reason for this. I usually don't even use 1-day or 2-day shipping even on larger orders. I pick up the No-Rush shipping credit and then let Amazon bunch up my orders and ship them more efficiently. However, I like actually making the purchase, otherwise some things will languish in my cart and I wonder why it never came. Also, this lets me lock in the current price for items that are temporarily discounted. Sometimes I want a $6 item but I just ordered $100 off stuff yesterday and I don't need anything else.
You can have Add-On items ship without meeting the minimum purchase requirement by ordering it via the Alexa voice assistant. If you don't have an Echo Dot or similar, you can also access Alexa on-demand via the Amazon Fire TV Stick, the Amazon Dash Wand with Alexa, and now through the Amazon Music app. These also let you access Alexa-only deals.
Here's an additional time-saving trick, picked up from minisnoey of SD:
For example, let say you need Virbac C.E.T. Enzymatic Oral Hygiene Chews, Small Dog, 30 count. It costs $8 but is an add-on item.
If you tried to order via Alexa and say "order dog chews", there are a hundred types of dog chews. It might take a long time for Alexa to figure out the exact type, size, and count of dog chews that you want. Some people have resorted to spelling out the product name letter-by-letter. T-E-D-I-O-U-S.
However, this time place the Add-On item in your online shopping cart via website or Amazon app. Do not buy it yet.
Now using Alexa, ask to buy the item "order dog chews". Alexa should now know that you want the dog chews that are in your cart. She will verify the name and price, and you can now buy it via Alexa without any minimum order requirement. Frustration-free ordering.
Many times, I already have another order in process so it just gets bundled along.
Bonus tip: This deal is still working: $10 bonus on your first RE-order via Alexa ($10 minimum order).
In order to qualify for the $10 credit offer, you must: (1) be an Amazon Prime member that has never made a reorder with Alexa Voice Shopping and (2) order a physical product in your Amazon.com Order History of at least $10. The reorder must be made using voice shopping on your device with Amazon Alexa.