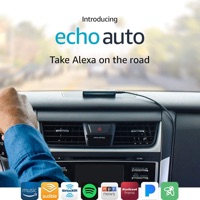 Amazon wants to deliver packages directly into the trunk of your car. If you are an Amazon Prime member with a 2015 model year or newer Chevrolet, Buick, GMC, Cadillac, and Volvo vehicle, get a $10 Amazon Gift Card after your first Amazon Key In-Car Delivery order. Thanks to reader Bill for the tip.
With In-Car Delivery your Amazon packages are securely delivered right into your vehicle parked at home, at work or near other locations in your address book. Track your packages with real-time notification and get worry-free delivery at no extra cost, backed by the Amazon Key Happiness Guarantee.
You can also express your interest in adding Alexa to your car with Amazon Echo Auto. What will Amazon think of next?