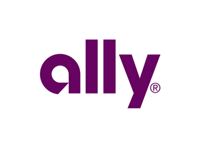 Ally Bank has a new cash deposit bonus that is offering a 1% cash bonus (up to $250) on new deposits on top of their existing interest rates. Valid for both new and existing customers. Given the holding period, this roughly equates to the same total interest paid as a 3-month bank CD at 5%+ APY. Here's how it works:
Enroll by 3/20/20. You must enroll or you won't get the bonus. Existing customers must enroll with the same e-mail as linked to their Ally bank account.
Fund account by 3/31/20. This means your account has to be approved, opened and funded by this date. Move at least $1,000 from another financial institution to a new or existing eligible Ally Bank account. Remember, transfers can take up to 3 business days.
Maintain funds through 6/30/20. Your funds need to remain in an eligible Ally Bank account through 6/30/20. Any withdrawals made during this time may reduce your bonus.
Get cash bonus on 7/30/20. Get a 1% cash bonus back on the money you moved, up to $250. That means $25,000 would max out this bonus.

Ally had a similar bonus in 2018, but with higher deposit limits. Note the following regarding which are eligible Ally accounts:
What accounts are eligible?
New or existing Ally Bank Online Savings Accounts, Money Market Accounts, and CDs are eligible for the cash bonus. If you have more than one of these accounts, we'll consider all of them when calculating your bonus. Remember, the total maximum bonus you can receive is $250.

What accounts are not eligible?
Interest Checking accounts, Individual Retirement Accounts (IRAs), accounts owned by a trust, custodial accounts, Uniform Gift to Minors Act (UGMA) accounts, and Uniform Transfers to Minors Act (UTMA) accounts aren't eligible for the cash bonus. New money you add to these accounts, or money you move from these accounts to your eligible accounts, won't qualify for the bonus.
Rough math. The current rate on the Ally Online Savings account is 1.50% APY, and the 11-month No Penalty CD is 1.75% APY on $25k+ balances (as of 3/15/20). Given that you can an additional 1% bonus in 3 months, the bonus itself works out to the equivalent of a 4% annualized yield. 1.5% plus 4% = 5.5%, but given the recent market volatility, the savings rate may be cut down to 1% in the coming months. However, the No Penalty CD at 1.75% would be locked in. So you're looking at the equivalent of a 3-month CD at roughly 5% – 5.75% APY for new money deposits between $1,000 and $25,000.
Should I move money out of Ally and back in to qualify? No, it won't make any difference as Ally has already thought of that. All new funds added after 3/13/20 will count as new money for this promotion. They've already set the start date in the past, so you gain nothing by delaying your enrollment.
Existing customers. As a longtime Ally accountholder, I'm happy again to see that this offer includes existing customers, even if it has to be new money.
Bottom line. Ally Bank has a new promotion to attract new money (or bring back old money). You get a 1% cash bonus (up to $250) on new deposits on top of their existing interest rates. For their savings account, this works out to a 3-month holding period paying roughly 5% annualized interest. You must enroll soon by 3/20/20 and your account must be opened and fully funded by 3/31/20 at the very latest.