As a counterpoint to outrageously expensive meals, how about some stupid, unethical, and somewhat scary stories about how I ate on the cheap while in school? Note that I don't do any of these anymore. (Unless left alone for more than a month, then I regress…)
1. Bringing Ziploc Bags the Dorm Dining Hall. You know you're not supposed to, but when you've just spent all your money on a fancy date, you bend the rules. Our dining hall was pretty much a buffet and I would make entire sandwiches and put them in ziploc bags for later. Cost of lunch: 6 cents for the bag.
2. Crash Random Student Association Meetings. "Why yes, I would like to join the Society of Hypercompetitive Brainwashed Kids (Pre-Med Society)! I too studied for 54 hours straight for that O-Chem midterm. Ummm… the flyer mentioned free pizza?"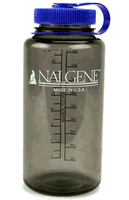 3. Buy a Nalgene bottle. Sure they cost $8, but you look cool. And now you don't have to buy bottled water at $1 a pop.
4. Do your cheap takeout research. I knew exactly where to get some cheap Chinese food with a minimum of 1,000 stomach-filling calories for under $2.
5. Do your cheap grocery research.
Did you know that you can usually find some sort of steak on sale at Safeway for about $4. Look for multiple pink '50 cents off' stickers. Discolored meat doesn't mean it's spoiled, they fake the color anyways! Add soy sauce and rice, and that's a protein and carb-packed meal.
1 lb. bag of spaghetti = $0.69, Jar of spaghetti sauce = $1.50. That's two meals right there!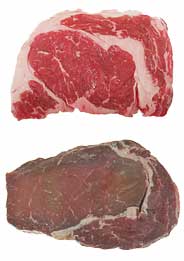 6. Two words every college student knows: Top Ramen. Another two words? Easy Mac. Oh the sodium-filled memories… Everyone knows how to "dress up" their cheapo food too 🙂 I usually just went for bagged frozen veggies for the Ramen, and used hot sauce for the Mac. (Taco Bell and KFC hot sauce packets last indefinitely…)
7. A lot of university departments have automatic coffee machines now, where you just hit a button and coffee shoots out. Some aren't that well attended. I'll leave it at that.
8. Bargain with your local convenience store. This is from a friend. He used to drink Red Bull every night to study. At $2+ a pop from the corner store, it was pricey. We had no car for warehouse club trips. So he bargained with the store owner (who knew him well by now), and bought a huge case for less than the grocery store charged.
9. Pre-party before clubbing. Hey, another use for that Nalgene bottle!
10. Steal your roommate's food. I'm just kidding about this one. You never steal your roomates' food!!!! I still hold grudges about this. (Yes, I'm talking about you, Steve!)
I know, I'm a bad, bad person. If it makes you feel any better, I do donate money to my Alumni association 🙂