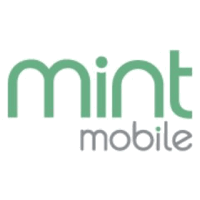 In my own phone, I use Mint Mobile to keep my cell phone costs low. They use the T-Mobile GSM 4G LTE and 5G networks, which means most phones are compatible and switching just requires swapping in a new SIM card. I don't use a ton of data (even less nowadays), and I'm fine on their $15 a month 3 GB LTE plan.
Need lots of data? Mint now has a new Unlimited Plan for $30 a month, which includes:
Unlimited domestic talk and text
Unlimited calling to Mexico and Canada
5 GB of mobile hotpost
High speed LTE/5G speeds reduce until 35GB of usage, capped at 128 kbps after that.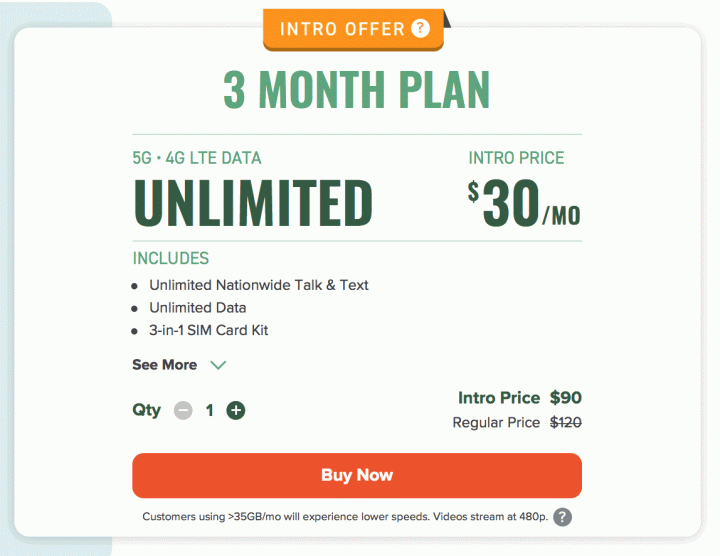 All of their plans offer the slower 128 kbps speeds after you use up your LTE data, which is nice as you can still check your email and access some emergency services. Most other providers throttle or "de-prioritize" their unlimited data after some threshold, and the key number here is the 35 GB of LTE data. Some other popular MVNOs charge more than this for only 5 GB of data!
As with all of their plans, you can get their lowest pricing for 3 months as an introductory offer. After that, you must renew for 12 months at a time to get the $30/month price. That's their "gimmick", you buy in bulk and save. After 3 months, you should have a much clearer idea of whether you want to commit to another year of service.
Be sure to use their phone compatibility checker first to see if you can bring your current phone over and just pop in the Mint Mobile SIM card. They also offer a 7-Day "No Questions Asked Money Back Guarantee" (starts upon SIM activation) so you can test them out before making any commitment. This should get you past any activation issues – for more guidance see my previous Mint Mobile SIM Activation and Number Port Transfer Review.
If you're not happy with your plan. You can say "no thanks" at any time during your first 7 days of activation and we'll refund you what you paid (minus S&H). You don't even have to send it back.
Bonus tip #1: If it does not automatically apply, use the promo code IRFREESHIP to get free shipping as well on your SIM card kit.
Bonus tip #2: Check out your American Express offers to activate a limited-time $45 off $90 offer. This would cover 3 months @ $30 a month or 6 months @ $15 a month. Mine expires 11/9/2020. Here's a screenshot:

Also see:
Disclosure: This post includes affiliate links. If you make a purchase through the links above, I may be compensated.