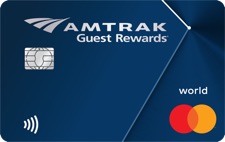 The Bank of America Amtrak Guest Rewards credit card currently has a limited-time offer that can get you up to $1,250 value in Amtrak train fare. According to DoC, if you start a booking on Amtrak.com, they will offer you an extra $100 statement credit before actual payment. Here are the highlights:
50,000 bonus points (plus possibly an additional $100 statement credit) after you make $2,500 or more in purchases on your new card within 90 days of account opening. This is their highest bonus ever.
Complimentary Companion Coupon, One-Class Upgrade and a Single-Visit Station Lounge Pass for access to ClubAcela, Amtrak Metropolitan Lounge, or First class lounges upon account opening.
3 points per $1 spent with Amtrak
2 points per $1 spent on other qualifying travel purchases
1 point per $1 spent on all other purchases
Get a 5% Amtrak Guest Rewards point rebate when you book your Amtrak redemption travel.
20% rebate on food and beverage purchases on board, via statement credit on this card.
1,000 Tier Qualifying Points (TQPs) every time you make at least $5,000 in purchases in a calendar year, up to 4,000 TQPs
There's no limit to how many points you can earn and you can redeem them when you want since your points will not expire as long as your card account is open.
No foreign transaction fees.
$79 annual fee.
This offer is not going to be attractive for everyone, but it can be very valuable if you either enjoy recreational train travel or if you can use it for your commuting needs.
Amtrak points are worth about 2.6 to 2.9 cents per points towards Amtrak train fare. That means 50,000 points is worth over $1,250 in Amtrak train fare. Amtrak redemptions are variable and directly-linked to the cash cost, so you can use points on basically any ticket.
The best value is for train fare, but Amtrak points do transfer to certain other hotel programs, although some require elite status in those programs. You can also redeem for various gift cards at a rate of 10,000 points = $100 gift card. So 50,000 points would get you $500 in gift cards to CVS, Kohl's, Lowe's, Starbucks, etc.
You could take the train across the entire country! There is an 18-hour Capitol Limited overnight train from Washington D.C. to Chicago in a "Superliner Bedroom" with a private bathroom.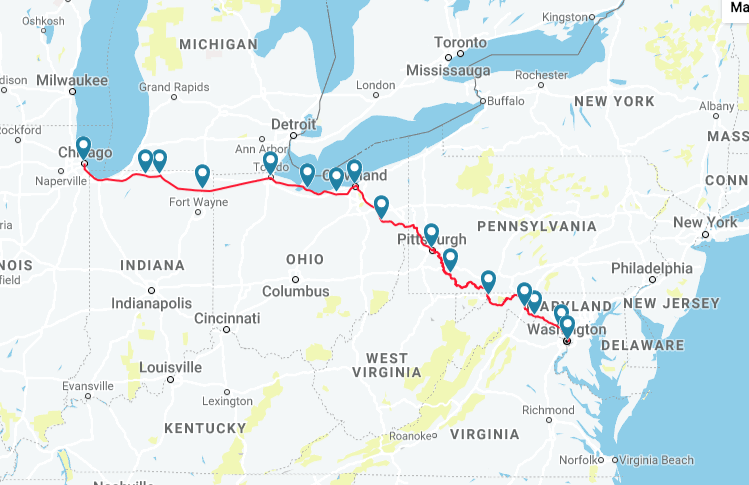 You could then take the 3-day, 2-night trip on the California Zephyr from Chicago to San Francisco. Enjoy the views as you cut through both the Rockies and Sierra Nevada mountain ranges.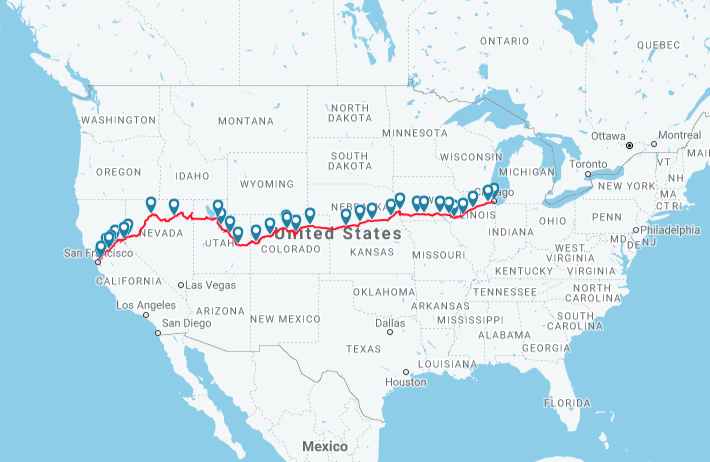 Bottom line. The Bank of America Amtrak Guest Rewards credit card currently has a limited-time offer that can get you over $1,250 value in Amtrak train fare, with an $79 annual fee. The potential value is high, but I don't know if it is too niche to include in my list of Top 10 Best Credit Card Bonus Offers.