Do you owe more on your house than it's worth? How many of your neighbors are underwater? Are things brighter in the next zip code over?
Zillow has a very revealing Negative Equity Map that shows the percentage of homes in your area that have negative equity. The numbers are recent, last updated based on Transunion data from the first quarter of 2012.
I checked out the San Francisco Bay Area and saw a lot of red as expected, but also several pockets of lighter colors. More evidence that real estate is local?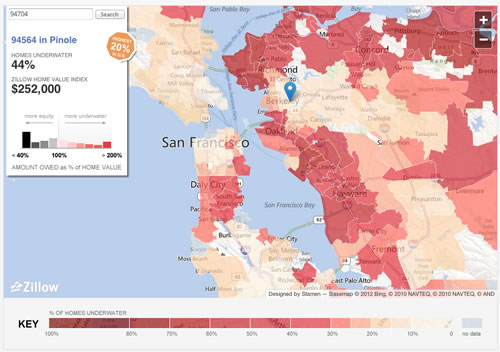 I then pulled up the map for Austin, Texas where my sister lives, expecting (based on anecdotal evidence) to see a completely different picture. It's better, but there are still areas of pain: