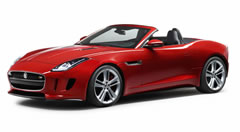 Here's another installment of what I would tell my kids about pursuing financial freedom. Read all of my early retirement lessons here. I've already covered housing, so the next big expense that comes to mind is cars. This is a revised version of a older post.
If you want to achieve early retirement, my rule of thumb is that you should only pay CASH for cars. By cash I don't mean retirement savings in an IRA, I'm talking about actual cash sitting in the bank while otherwise still making timely progress towards your other financial goals. I've never had a car loan. When I buy a car, I write a check or hand over a wad of cash.
Don't you like cars? I've been a Car and Driver subscriber off and on for 20 years now. I wanted to become an ASE-certified mechanic and even applied to automotive school, but settled on being a mechanical engineering major. But I also know that cars are the biggest area where the price paid vs. utility derived (i.e. value) can get completely out of whack. While a BMW M3 is a beautiful example of precision German engineering, unless your commute involves an unrestricted Autobahn it won't get you to work any faster than my old 2001 Pontiac.
I'm also a proponent of individual choice according to personal priorities. Great cars are beautiful manmade creations, just like great buildings and great bridges. (Top Gear reference!) You may derive an obscene amount of personal joy out of your car. Okay, so buy it with cash saved up after you put 15%+ of your pay aside for retirement. An old classmate drove a 12-year-old Porsche 944 that he worked on himself.
So I can never buy a new car? Again, if you have the cash knock yourself out. My parents are the buy-new-and-drive-for-a-decade type, and they've done well with that philosophy. The car-buying process is not known for being pleasurable, so buying new with cash and driving it into the ground can often be good enough.
Reliable car sweet spot? The "true cost" of a car is the sum of depreciation, maintenance costs, gas, and insurance. New cars hurt you on the depreciation front. Going too cheap may result in high maintenance costs overwhelming the low depreciation. Any fuel-efficient car between 3 and 7 years old with good maintenance records seems like a reasonable choice to me. Buy it from a private party on AutoTrader or Craigslist, get it checked out by a trusted mechanic, use one of the many pricing guides available. Modern cars can easily go past 10 years and 100,000 miles now with proper maintenance.
I personally like the idea of a used GM, Ford, or Mazda model. This is because I bought a Pontiac Grand Prix for under $9,000 at 3 years old and 35,000 miles (company car went off-lease). Even though this was the base model of a struggling-and-now-defunct domestic brand, it ran for another 9 years with the only major repairs being broken power window actuators. Essentially, I now believe that the used car pricing market adjusts adequately for reliability. Hondas and Toyotas are certainly more reliable but there is no way I could get a 3-year-old Camry for $9,000.
What if I only have 50 bucks and need a car for work? My first advice would be to try harder to find alternatives. Public transportation may be a hassle, but I dislike the idea of working past 65 even more. Can you vanpool or carpool? Could you (gasp) bike or walk? Second of all, watch out. All kinds of shady shenanigans happen if you have a low credit score and need help financing.
If you absolutely have to finance a car, bring your own financing from a reputable credit union like PenFed or Hanscom FCU, which currently offers used car loans starting at 1.49% APR. Negotiate only on price, not monthly payments. Make the loan term 3 years or less.
Again, this rule of thumb is targeted at those folks to want to escape the rat race early. You can still have the $40,000 luxury vehicle, but you'll have to plan ahead and save for it. Then, when you're staring at a nice $40,000 balance on your bank statement, it becomes much easier to weigh clearly the value of the car vs. writing a huge check.
You may have heard this before, but never buy anything based on monthly payments – that's the same logic that encourages just making the minimum payment on credit card debt and spawned rent-to-own furniture! Don't fool yourself into believing you can afford a car just because the monthly lease payment seems manageable. Did you know that over 70% of Mercedes-Benz C-classes are leased? There are many people who spend big chunks of their income every year on cars when they could have a paid-off mortgage instead.
Imagine how much more practical car ownership would be if everyone had to pay cash. Think of car debt like credit card debt – something to be avoided if at all possible. If you already have it, work to pay off as soon as possible.