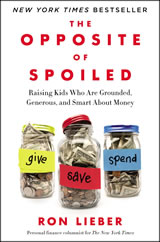 I'm currently reading The Opposite of Spoiled: Raising Kids Who Are Grounded, Generous, and Smart About Money by Ron Lieber. So far, it covers a lot of topics about money and kids that even us adults don't like to talk about in public. For example, kids and chores. Do you pay them? Should they be expected? What tasks should they handle? As a new parent, I didn't really think about how controversial this could be.
Every couple of months, someone sends me a link to a particular list of appropriate chores for children of different ages. The chart originates with the Montessori school movement, where children use tools at younger ages than most others do and choose activities that the teachers refer to as work. The chart suggests that 2- and 3-year-olds can carry firewood, that 6- and 7-year-olds should empty the dishwasher, and that 12-year-olds ought to do the grocery shopping. Invariably, the sender includes a note with some version of the general message: If only!
I found this version from the Maria Montessori Facebook page with over a million shares: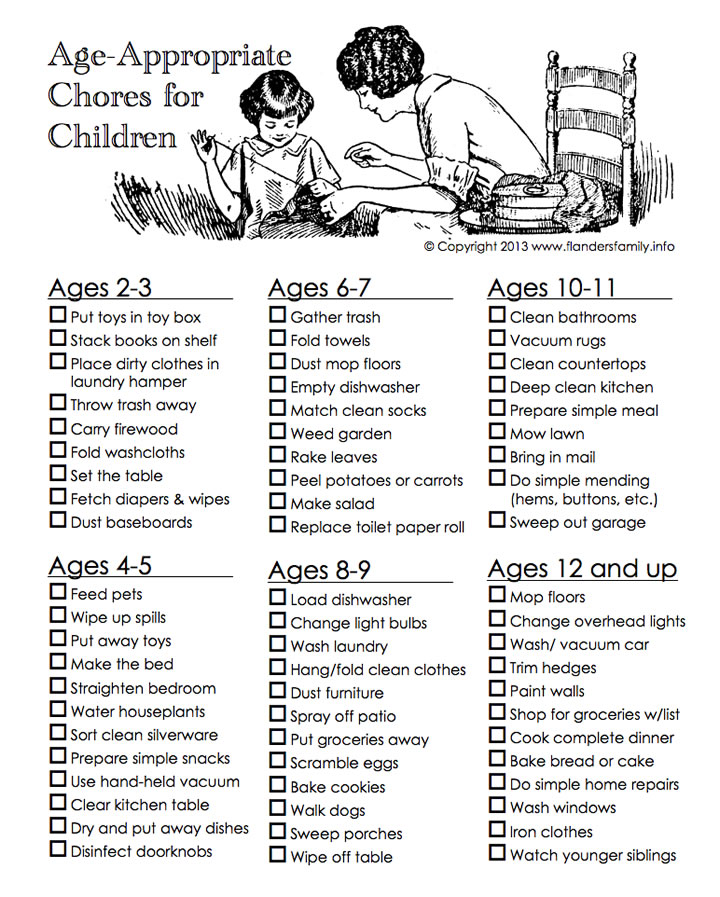 For the most part, I would agree a the average kid can do these things at those ages. I really have no idea what the average kid does for chores nowadays:
…we can help our kids act on what Stanford psychologist William Damon describes as a drive for competence. "They avidly seek real responsibility and are gratified when adults give it to them," he wrote in Greater Expectations, his book about how far our expectations for our children have sunk in recent decades. Indeed, in many urban and suburban families, the chores that we assign them don't add up to much.
I hope to keep my expectations high of my own little ones, but I won't go around bragging that "my kids will do that!" just yet. 😉 It sounds like it is more work to get them to do the chores than to just do them myself. But then again, isn't it always harder to be a good parent than a bad one?