Want to learn more about investing in markets beyond the US and the S&P 500? Meb Faber of Cambria Investments has a packed Twitter thread summarizing his "6 favorite research pieces of 2019 making the case for global investing". It may be easier to read in this format. Here are links to the full papers, which I would recommend downloading as PDFs to read and/or reference in case they are later removed. I've included one sample graphic from each paper that shows an interesting bit.
Global Investment Returns Yearbook 2019 from Credit Suisse. Chart showing how greatly the markets changed from 1900 to 2019.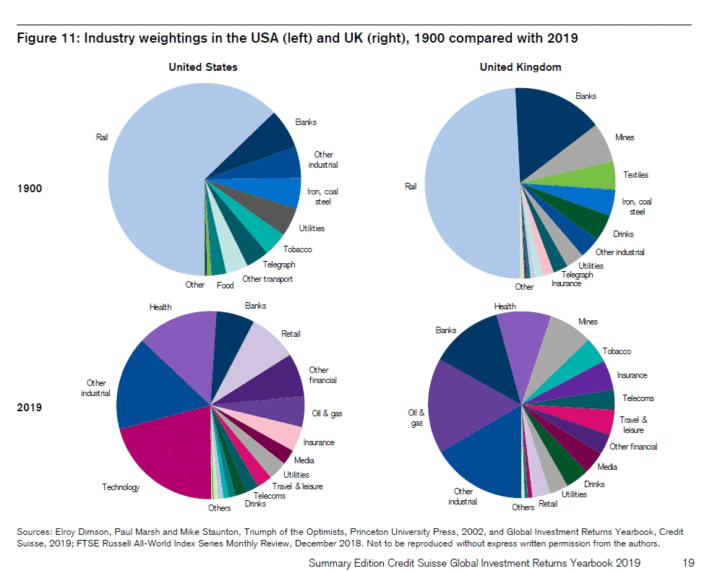 Global equity investing: The benefits of diversification and sizing your allocation from Vanguard. Chart showing the historical cap weighting of US vs. international stock markets.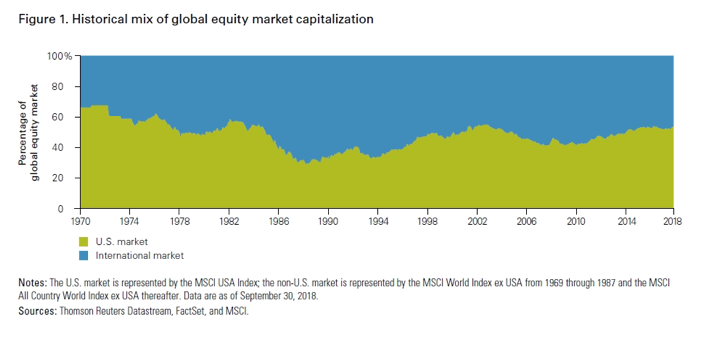 A New Perspective on Geographical Diversification: Revenue Exposure by Region from Morningstar. Chart showing how much revenue came from inside the home country where the companies are based.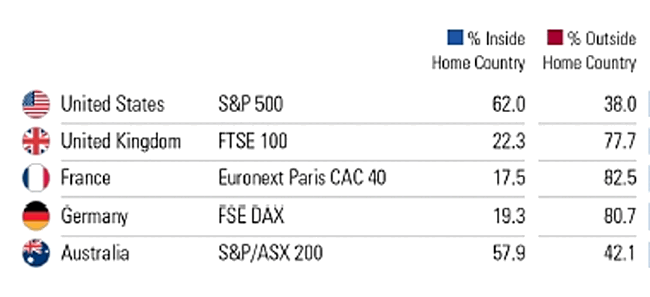 Guide to International Investing: How to Go Global in an Uncertain World from Capital Group. Chart showing the different dividend yields of developed international and emerging market companies and indexes.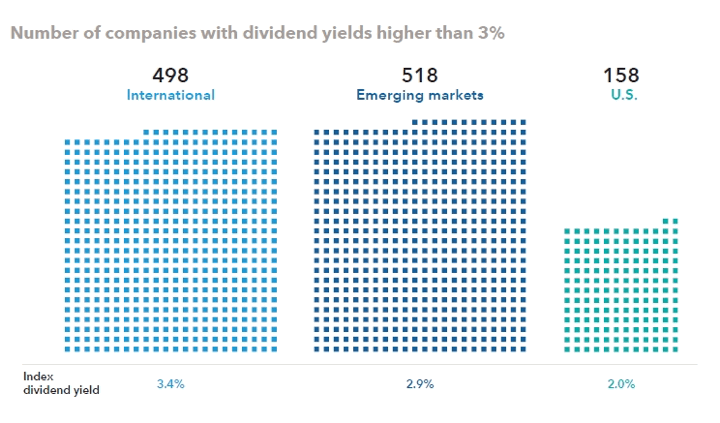 Geographic Diversification Can Be a Lifesaver, Yet Most Portfolios Are Highly Geographically Concentrated from Bridgewater Associates. Chart of how country-specific equity performance varied widely across decades.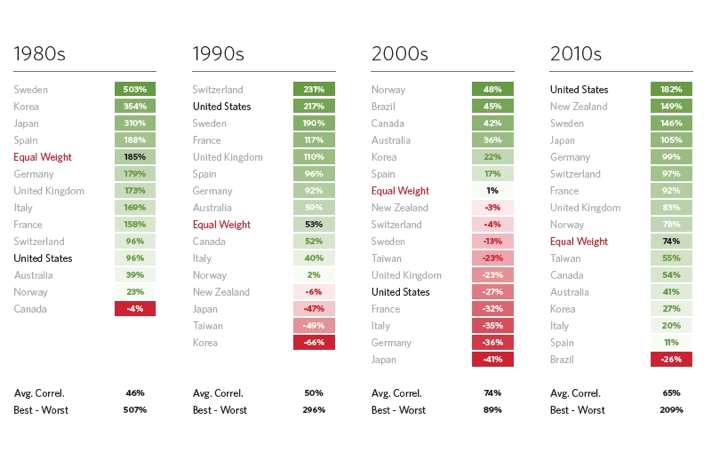 Are Valuations Now Irrelevant? from Research Affiliates. Chart of their projected long-term returns based on current valuations. What has lagged recently often has the best future prospects.