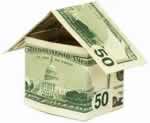 During the housing boom, nobody worried about appraisals. If you put in a bid to purchase a house for $300,000, the appraisal was basically guaranteed to come out at $300,000 or above. Appraisers are hired by lenders, and back then lenders wanted to make the loan happened no matter what. Therefore, if you were an appraiser and you didn't reliably provide the number that the lender wanted, then your phone might stop ringing. I was told directly that the intended purchase price itself was a "strong indicator of value". Rather self-fulfilling, no?
Nowadays, banks are much more cautious, and thus so are appraisers. In addition, recent legislation created new Appraiser Independence Requirements for Fannie Mae and Freddie Mac loans. At the same time, mortgage rates are at lows and refinance requests are at highs. Your ability to refinance is often dependent on what the appraiser says your house is worth, as you will need to satisfy a certain loan-to-value ratio. So what can you do to maximize your appraisal?
Feel out the lender first. Appraisers still work for lenders, and a good mortgage broker should be able to give you an idea of your chances for an adequate appraisal given the current environment and your basic home details. Check recent sale prices in your neighborhood on sites such as Zillow.com and Trulia.com to get a realistic sense of what to expect.
Collect supporting documents. If you've made any improvements to the house, gather up any blueprints or housing permits to provide to the appraisal. You could also make a list of the best "comps", or recent sales of comparable homes in the area. If you've gotten one recently, dig up your last appraisal, and see if there were any omissions or changes. A busy appraiser might simply copy stuff from the previous appraisal. You may even find that they just bring a copy of the old appraisal and mark off things as they go.
Prepare your house. The appraiser will call you to schedule a time to see the interior of your house. Some people have suggested that you should hire a landscaper and basically stage your house as if you were selling it. I don't know about spending that much energy on things, but I would definitely keep things neat and tidy. Have the kids and pets playing elsewhere. You want the house to come off as well-maintained and cared for.
Meet the appraiser. You're dealing with a human, so be nice. Walk the appraiser around your house, answer any questions he or she may have, and point out any changes that you have made to the house. When I met my appraiser he was happy to see our official building permits that showed our legal additions. We also pointed out any remodeled areas and newly-installed hardwood flooring.
I don't know if all appraisers would be open to debating about exactly what houses make good comps to yours or not, it might rub them the wrong way. But you could probably point out ways that your house is different than other potential comps (bigger yard, pool, view, etc.).
Read the appraisal report and follow-up if needed. Request a copy of the report and review it for any inaccuracies. The workload is high right now, and it could be that they mixed up details with another house or just copied stuff over from other sources. Point out any errors along with supporting evidence and you may be able to get the appraisal re-evaluated. On the extreme end, you might ask for another new appraisal at your cost.
Don't worry about property taxes. While the local government might consider your house's sales price history when figuring out your home's tax assessment, they will not be notified of the value from an independent appraisal. In fact, they probably have a rather rigid formula to figure out your home's assessed value (they do have to do this on a lot of houses) based on things like number of bedrooms, number of bathrooms, square footage, lot size, etc. If anything, you might volunteer data from the new appraisal to appeal your assessed value – assuming it's lower of course!
In the end, by taking these steps we felt that we had done our best… and our refinance was a success, so good luck!