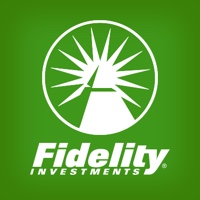 Fidelity Investments has announced their online stock and ETF trades will now cost $4.95, down from $7.95 previously. The press release also points out that they also do not accept payment for order flow (unlike TD Ameritrade, Schwab, and E-Trade), and that their order routing has led to price improvement higher than industry average. I'm not sure of the dollar impact of all these factors taken together, but it could be significant if you trade a lot of shares.
Fidelity continues to offer 91 ETFs from Blackrock and Fidelity on their commission-free ETF list. The list includes many low cost iShares Core ETFs including:
iShares Core S&P Total U.S. Stock Market (ITOT)
iShares Core MSCI Total International Stock (IXUS)
iShares Core S&P 500 (IVV)
iShares Core Total USD Bond Market (IUSB)
iShares Core U.S. Aggregate Bond (AGG)
I don't think it is a coincidence that Schwab recently cut their online trades to $6.95 per trade. (Update: Schwab will also drop to $4.95 starting March 3rd.) It's interesting to see that the former "full service" brokerages all now offer trades at what used to be "discount" prices. (Scottrade rolled out $7 trades back in the 1990s.) I only hope that Fidelity keeps up its reputation for better customer service. Here's a comparison chart from their press release:

Free trades? They do exist. Merrill Edge offers $6.95 trades normally, but will give you 30 free trades per month if you keep $50,000 in combined assets across Merrill and Bank of America deposit accounts (Platinum Preferred Rewards tier). With $100,000 in combined assets, you get 100 free trades a month. Moving over existing assets from another broker qualifies. Merrill Edge does not accept payment for order flow.
Robinhood offers $0 trades with no minimum required balance through their smartphone app (and less hand-holding). Robinhood does accept payment for order flow and now offers a set of premium paid features.