Here's an interesting chart from Statista showing how landline telephones are slowly dying away and being replaced by cell phones only.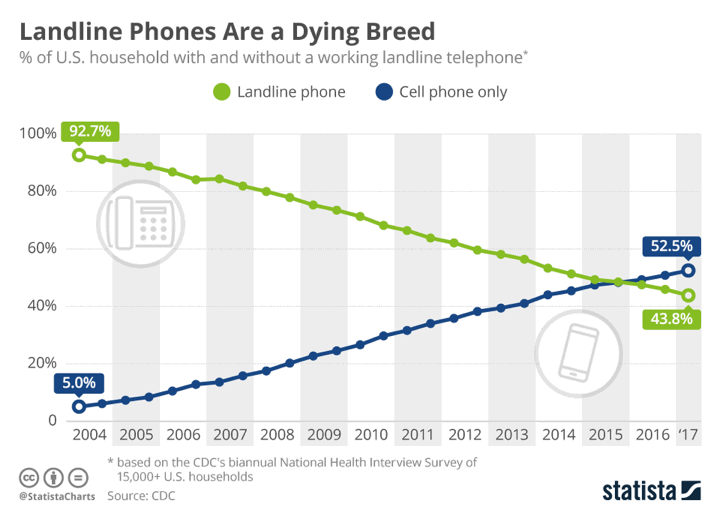 In 2004, more than 90 percent of households in the U.S. had an operational landline phone – now it's (significantly) less than 50 percent.
We use our cell phones almost exclusively, but we technically have a home phone line (though not a landline). If you still want home phone service, consider purchasing an Obi200 VoIP box and use it with Google Voice to get free home phone service over your internet at the great price of $0 a month and no taxes. Setup takes under 15 minutes and you can use your existing landline phones.
We should be thankful that long distance phone calls no longer cost so much, as I still remember the days of calling cards and when 10 cents a minute was cheap. (I'm getting rather old…) Heck, we are only paying $6 a month for unlimited cell phone service this year.