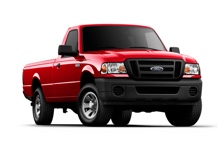 I suppose my pre-Uber generation might be the last one to equate having your own car with fun and freedom. In high school, I would comb through the "Under $2,000" section of the newspaper classified ads every day. How it looked didn't matter as long as it meant I could go places without my parents. More recently, I bought a cheap beater car on Craigslist in order to learn how to drive a stick shift. Goofing around in that thing was great nostalgic fun, although I sold it soon after.
This Car and Driver article compares the various places that you can find your own cheap-yet-decent car:
Impound lots
Junkyards
Airport Auctions
Public Auctions
The Spare Car on Facebook
Government Auctions
The author Steven Lang has been an "auto auctioneer, car dealer, and part owner of an auto auction for nearly two decades". Amazingly, even after inflation the target price point is under $1,000.
Here's the uncomfortable truth: To spend less than $1000 on a car, you have to be willing to risk that money and spend maybe $500 to $1000 more to get it back into tip-top mechanical shape. So do yourself a big favor and don't be lazy in your pursuit. Go where you can have the least uncertainty and invest in the automotive beauty that lies within.
While I still enjoy learning tips about the "hunt", these days you will find me driving around in a comfortable and reliable Toyota Minivan. My philosophy is now "buy new and drive it for at least a decade".