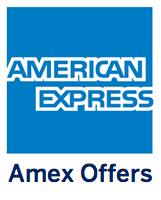 New offers. If you have any American Express card, here's a quick heads up to check for new "Amex Offers" added to your account. These are an easy way to earn some extra cash without buying any extra stuff you don't need. Some of these are pretty far down the list, so they are quite easy to miss if you aren't looking for them:
DoorDash. Spend $30 or more at Doordash, get a $10 statement credit. Up to 2 times (total of $20).
Stack with new customer promo: Sign up via my DoorDash referral link, you will get $10 off your first 3 DoorDash orders over $20 ($30 total savings). I will get food credits as well. Thanks if you use it!
Apple Pay. Make any 3 purchases using Apple Pay, get a $10 statement credit.
Amazon. Get +5 Membership Rewards points per eligible dollar spent. Up to 2,000 bonus points. Targeted to cards that earn Membership Rewards points.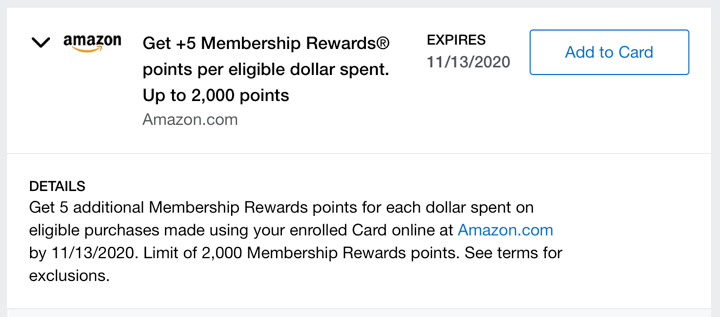 You should check all your cards, but note that these are now limited to one per credit card member. So if you sign up for it on one card, you won't be able to use the same offer on another AmEx card. Be sure to add it to the card you want.
If you like podcasts, AmEx is also offering a free 1-year trial of Wondery+, but you have to sign up for auto-renewal so be sure to set a few calendar reminders to cancel. Offer ends 10/31/2020.
There are many different flavors of American Express, but here are my "keeper" consumer and business cards: