Cartoon site Oatmeal released their State of the Web a while back, and it included a bit about the deal-a-day site Groupon.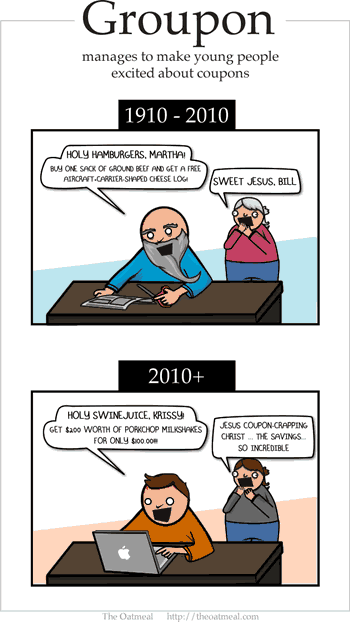 So true! But who doesn't like a deal.
Their customer service is solid too, I had a problem with a local Groupon recently and they refunded it immediately without hassle. I don't quite get how they're worth $15 billion, but who knows. Here's another spot-on Oatmeal observation about websites for restaurants.