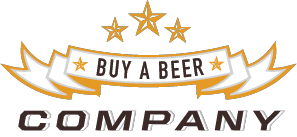 Pabst Brewing Company, makers of Pabst Blue Ribbon, is currently owned by a charitable trust that must sell it by 2010. Forza Migliozzi and The Ad Store want to use crowdsourcing to buy the company for $300 million through their website BuyaBeerCompany.com.
From this CNN article:
Anyone over 21 can go to the site and pledge a minimum of $5 toward the reported $300 million sales price for Pabst. So far, would-be beer moguls have pledged more than $20 million in about a month. If the collective raises enough money, Migliozzi says contributors will get enough beer to match their pledges and ownership in the company.
While living in Portland, I definitely noticed the rising popularity of PBR. Shrug, I pledged $25. You don't actually pay upfront, so we'll see what happens.