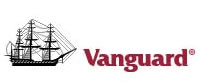 Another recent change at Vanguard is that their Voyager membership tier is now available to those with household assets totaling $50,000 or more. The minimum was previously $100,000. The minimum for Voyager Select remains at $500,000 and Flagship remains at $1,000,000.
Eligibility
Here's the fine print from Vanguard. 401k plan assets also can count if they are administered by Vanguard and are invested Vanguard mutual funds. Households are also determined by address, so if your spouse or parents use the same address and have Vanguard assets, that can count as well.
Membership is based on total household assets held at Vanguard, with a minimum of $50,000 to qualify for Vanguard Voyager Services®, $500,000 for Vanguard Voyager Select Services®, and $1 million for Vanguard Flagship Services®. We determine membership by aggregating assets of all eligible accounts held by the investor and his or her immediate family members who reside at the same address, including investments in Vanguard mutual funds, Vanguard ETFs®, annuities through Vanguard, The Vanguard 529 Plan, and certain small-business accounts. Assets in employer-sponsored retirement plans for which Vanguard provides recordkeeping services may be included in determining eligibility if the investor also has a personal account holding Vanguard mutual funds. Note that assets held in a Vanguard Brokerage Services® account (other than Vanguard ETFs) aren't included when determining a household's eligibility.
If your assets nudge above $50k one day, Vanguard might not bump you up to Voyager immediately. It's probably worth a phone call and they'll change your membership level, which should stay that way even if your balances drop due to market fluctuations (and not withdrawals).
Voyager Benefits
Here are the main perks of Voyager when compared with a regular investor with less than $50,000 in assets.
Voyager representative. I believe you get a different phone number to call. (Look on the top right after you log in.) Perhaps this results in shorter hold times? I wonder if Voyager representatives are more experienced or otherwise "better".
Possibly lower account fees. You no longer need electronic statements to waive their mutual fund account service fees. (Otherwise $20 per year for each Vanguard fund in which you have a balance under $10,000.) At Vanguard Brokerage Services, you also avoid the $20 annual account service fee.
Possibly lower commissions. You get $7 trades on all stock and non-Vanguard ETF trades, instead of for only the first 25 per year. (Otherwise $20 per trade afterward.)
A financial plan from a Certified Financial Planner (CFP) costs $250 instead of $1,000.
This is a nice change for us… I'm happy to report that I am a Voyager client now.