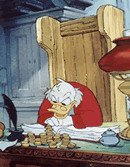 Reaching financial independence faster boils down to either increasing your income or decreasing your expenses. This is why so many books and blogs focus on frugality and saving money. However, too often the term frugality conjurs up the image of an old woman eating gruel while separating her double-ply toilet paper into single-ply.
After an interesting conversation about how vegetarians often have different motivations (religious, ethical, environmental, amongst others), I thought about the many driving forces that can result in frugality.
Purely Financial
Let's start hypothetically, and say that all you care about is money and you cut expenses purely because you would rather invest that dollar and have it produce income for you. You could move into a smaller house, buy a fuel-efficient car, walk or use public transportation instead of driving when possible, make dinner from scratch at home instead of ordering dinner at the restaurant, and cancel the cable TV service. But if you won the lottery tomorrow, you'd drive your Hummer everywhere, eat at Morton's Steakhouse once a week, and subscribe to everything from ESPN to HBO and add in the 5-DVD Netflix plan to top it all off.
Environmental / Green
But wait, you are rather concerned about preserving natural resources, so perhaps you'd still walk a little more and buy a fuel-efficient car. A smaller house would probably use up less electricity and heating oil as well. Using raw ingredients to cook uses less wasteful packaging made of plastic and styrofoam.
Simplicity / Minimalism
If you want to reduce chaos and clutter in your life, then you may still have a reason to move into a smaller home since that'll force you to get rid of some extra things. Do you really need a big car, or is a hatchback or station wagon enough? Hey, the Europeans make do, as gas costs $10 a gallon there.
Physical Health
Walking or biking is much healthier than driving, so you won't need that Hummer as much. Medical studies have shown that the more time you spend sitting, the shorter your lifespan, so you don't want to be that TV-watching couch potato.
Self-Empowerment
Sure, you could pay someone to cook your food, but wouldn't you feel great if you knew how to brine a turkey, make your own beer, or grow your own vegetables? This might also apply to whatever other skills you want to pick up. Home repair, appliance repair, auto repair, landscaping, investing…
Religious / Philanthropic
The sooner you reach financial independence, the sooner you can start giving more back to society and serving others instead of trying to make money.
So in the end, you could be the same person, with or without a big pile of money. (Maybe not. I'd get some cool toys.) A more practical idea would be to use these other motivations to make saving money more appealing. You're not buying a compact car because you're cheap, you're being minimalistic and environmentally conscious. You're not skipping Olive Garden because you're broke, you're doing it because you know how to can make your own risotto at home that's even better. Find a different (higher?) cause. (The extra thousands of dollars growing in your brokerage account won't hurt either.)