More charts! The Atlantic has a big collection of 41 economic charts for 2013. Some are neat, some I don't understand, and some I don't think anyone really understands. 😉 Here are two investing-related graphs that caught my eye. The first one shows that correlations between multiple asset classes have dropped significantly recently. Submitted by Joe Weisenthal of Business Insider, who states that "one of the characteristics of a crisis is extreme correlation between multiple asset classes: everything trades up or down together."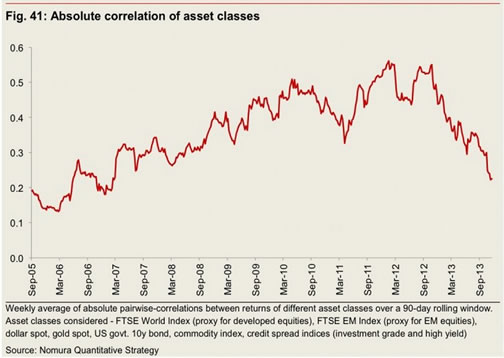 The second one shows the cumulative investment inflows into stock and bonds funds over the last year. Submitted by Joshua Brown of The Reformed Broker, who suggests that this shows "America is regaining confidence in the institution of investing again".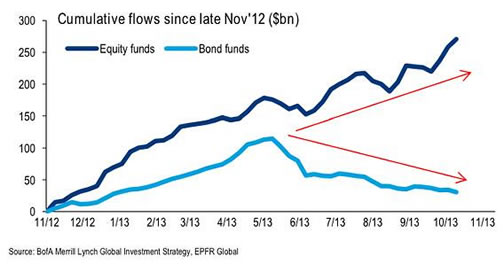 When I see low correlations, it feels like a good time to rebalance your asset allocation. At the same time, it certainly looks like stocks have some momentum right now. Perhaps it's best just to take a long nap until 2014.