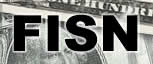 I've already written about Millennium Bank – the offshore bank offering 8% certificates of deposit that are not FDIC-Insured, let alone highly regulated. More recently, a group called the Federally Insured Savings Network (FISN) has been advertising FDIC-insured Certificates of Deposit Paying Over 8%". What's the deal?
It definitely looks too good to be true, but let's look at the fine print and see what we can find. I'll just focus on the highlighted CDs paying a 8% and 8.25% APR to save some time.
These Are Long-Term Investments With Very Limited Liquidity
The maximum terms for these CDs are for 15 or 20 years! If you wish to withdraw early, you can be sure it will be with a fat penalty. However, it may not even be possible to re-sell them at all. From the disclosure: "Lack of Liquidity. The CDs will not be listed on an organized securities exchange. JPMSI may offer to purchase the CDs upon terms and conditions acceptable to it, but is not required to do so." This could be worse than even taking money out of your IRA or 401(k).
High Minimum Investments
In this case, you need $25,000 to invest with FISN as your broker to JPMorgan Chase Bank.
They Are Callable, And That's Not Good
A callable CD means that the bank can say "I found a better deal elsewhere, so I no longer want to pay you this much interest anymore. Bye!" You'll get your principal plus interest earned up to that point, but this usually happens when interest rates fall, leaving you stuck with alternative paying a lot less than you were getting before.
On the other hand, you the depositor have no such flexibility. You're still stuck for as long as the bank wishes. Again – up to 20 years! Put another way: Heads, the bank wins; Tails, you lose.
Not A Fixed Rate CD – 8% Rate Isn't Guaranteed
When talking about a bank CD, you're usually referring to a fixed rate CD. However with this investment, you may or may not get paid any interest based on the following criteria:
Interest is paid quarterly for every day the 30Yr Constant Maturity Swap (CMS) Rate is greater than the 10Yr Constant Maturity Swap Rate (Positive Yield Curve). If the 10Yr CMS Rate is greater than the 30Yr CMS Rate on any day (Negative Yield Curve) no interest is accrued for that day. Full 8.00% rate guaranteed for first year.
Trying to figure out exactly what CMS rates were made my head hurt. But very generally, if the long-term interest rates are higher than short-term interest rates (positive yield curve) you'll get paid your fraction of 8% annual interest that day. However, if the curve goes negative, which it has for extended periods in the last few years, you don't get paid any interest that day. So 8% is basically a best-case scenario. Over a 15-year period, I highly doubt you'll be getting the full 8% each year. Earning 0% is the worst-case scenario.
I'm Not Interested
So yes, technically these are FDIC-insured to the extent that your principal is safe. But your money could be stuck sitting around earning nothing while inflation eats away at the actual value. And the bank will only keep paying the interest if it remains profitable for them. These seem to be sophisticated investments being marketed at the unsophisticated public. Buyer beware!