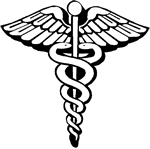 Open enrollment for "Obamacare" will start October 1, 2013 for coverage that will start January 1, 2014. Find your state's exchange website at Healthcare.gov. Plans will be broken down into four tiers: Bronze, Gold, Silver, and Platinum. People 30 and under will also have a catastrophic coverage-only option. While the cost of these plans will not be based on any pre-existing conditions, they will depend on factors like age, tobacco use, and geographic location.
Based on approved insurance plans in 48 states, the average individual premium will be $328 monthly for the cheapest Silver option and $249 for the cheapest Bronze option. This is before any tax credits. Subsidies will be provided to households with annual income up to 400% of the federal poverty level (FPL) (~$88,000 for a family of four). Individuals and families earning less than 250% of FPL (~$27,000 for an individual and ~$55,000 for a family of four) are also eligible for additional cost-sharing credits.
You can get a rough estimate of your tax credits by using this Kaiser Family Foundation calculator. Once 10/1 rolls around, check the official exchange website instead. Any subsidies are paid directly to the insurer, and you only have to pay the difference.
The Department of Health and Human Services released a report with premium estimates for the 36 states with federally-supported exchanges (data as of 9/18/13).
For example, in Texas, an average 27-year-old with income of $25,000 could pay $145 per month for the second lowest cost silver plan, $133 for the lowest cost silver plan, and $83 for the lowest cost bronze plan after tax credits. For a family of four in Texas with income of $50,000, they could pay $282 per month for the second lowest cost silver plan, $239 for the lowest silver plan, and $57 per month for the lowest bronze plan after tax credits.
HuffPost condenses the tables into a nice map: