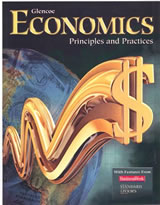 Years ago I was contacted by an author named Gary Clayton who wanted permission to feature me in the next edition of his book. I said certainly, and pretty much forgot about it as it wasn't published yet. The book was (is?) the bestselling high-school economics textbook in the country – Economics: Principles and Practices published by McGraw-Hill. Then a couple weeks ago a student named Cameron from South Adams High School in Berne, Indiana left a surprise comment on my blog:
So our economics class just read about your money blog in our book and we wanted to see if blog still existed. It does! You should definitely give a shoutout to our class in your next update!
Again, I said certainly, and asked for a scan or photo of the sidebar article as I'd never seen it before. Well, here is the blurb mentioning MyMoneyBlog.com and picture of Cameron's Economics class!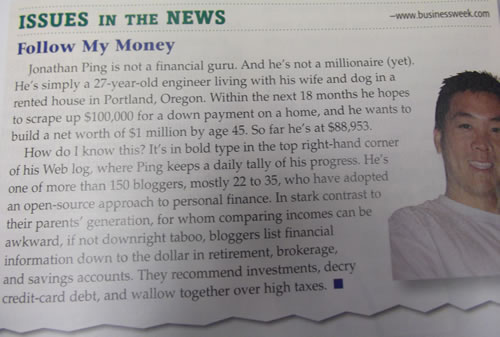 (click to enlarge)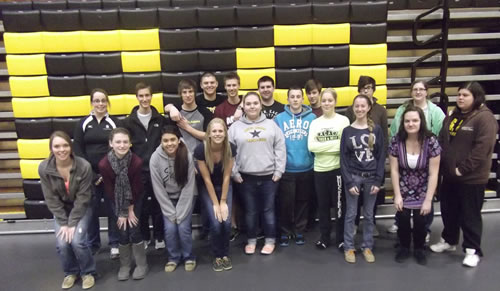 (click to enlarge)
Thanks Cameron and go South Adams Starfires! 🙂 It would be even cooler if this book was being used in my old high school…