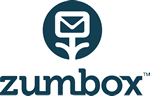 Digital Post Mail, formerly just known as Zumbox, is a service that tries to turn all your physical mail into digital format. Hat tip to reader Christina. My first reaction was that it seems very similar to Manilla.com. According to TechCrunch, Digital Post Mail has been around for a few years and just received another round of venture capital.
I signed up for the service, and since I already did a detailed review of Manilla, I'll just share what I see as the main differences between Manilla and and Zumbox:
Zumbox allows you to keep getting both physical and digital mail concurrently. When you link a new provider on Zumbox, you will get a digital version of your mail but your snail mail will keep coming. You can opt-in to go paperless if you want, but it's not required. With Manilla, once you start accepting paperless bills they will automatically convert you to digital-only (they store everything online so you can still print out the bills if you wish). For both services, they make money by charging a small fee to the provider as they save money on printing and mailing things to you.
Currently, Manilla has more providers available to their service. Zumbox seems to have added many of the major providers (Citi, Chase, AT&T, Verizon, Comcast), but not as many as Manilla. For example, Manilla has State Farm Insurance and my local electric company, and Zumbox does not. Hopefully, the gap will narrow quickly.
Zumbox confirms your mailing address by sending you a verification code via snail mail. Manilla does not, relying only on online logins and passwords. By doing this, Zumbox is able to match your address with all the other organizations that have you on their mailings list, including things like charities and catalog providers. I haven't finished this process yet, but it'll be interesting to see what they match me up with and if I can cut down on the junk mail (sorry USPS!).