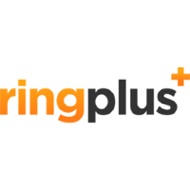 February 2017 Update. Well, looks like the party is officially over. As predicted, it ended quickly and messily. Ringplus sued Sprint. Sprint announced they were kicking R+ off the Sprint network on February 11th. Both announced that R+ users will be automatically migrated over to Ting if they don't leave on their own. The timeline is yet unannounced. More details here and here. This is a soft landing as Ting has solid customer service has agreed to honor R+ balances. At the minimum, they'll give you $35 in Ting credit. To activate service, you will need to put a credit card on file and agree to Ting's terms of service online. My Ting Review here.
Ting will gladly honor the RingPlus Top Up balance that you had as of February 5, 2017. If you had $35.00 or less in RingPlus TopUp credit, you'll receive $35 in Ting credit before your first bill. If you had $35.01 or more in RingPlus TopUp credit, you'll receive $35.00 to start and then $5.00 each month until all of your remaining RingPlus TopUp credit balance has been honored.
I received over 1.5 years of free service on a secondary line for a one-time $10 fee and I'll still end up with $35 in Ting credit, so it ended up bring a pretty good deal overall.
—
November 2016 Update. The most recent update:
Starting December 1, 2016, all Plans that are not Mad Plans will not renew at the end of their billing cycle. Members can change to any of the currently offered plans from our website. Phone Swaps will be free starting Wednesday (11/23/16) until further notice.
Realistically, this was always the type of deal that was not going to last forever, and hopefully if you participated you got good value out of it. I got over a year of Sprint-based cellular service with 1,000 minutes, 1,000 text, and 1 GB of data for an total cost of $10 (technically the $10 is still in my account). The party is winding down… in the meantime I recommend taking the following precautions:
Know that your plans can and will be discontinued with little or no notice. Don't buy an expensive phone just to switch to R+. Don't pay for their lifetime Member+ plan. To put it simply, commit as little money as possible. Have a plan to port your number elsewhere; Ting can use Sprint or there are many free or $1 SIM cards out there on GSM networks.